Modus VR April 2020 Update
Welcome Barco Projectors, GoldenEar, Origin Acoustics, Bowers & Wilkins, and Art Novion! We are super excited and grateful to have these manufacturers on board. This is another excellent step forward in our desire to provide real-life products to our customers all in an effort to improve the sales process and experience.
Along with these manufacturers, this release features a new projector placement assistant that helps with projector placement and educating your clients all in the context of the actual room. Keep reading to find out how this assistant works.
We are grateful to all of you that support Modus VR and use it in your designs. As always, if there is anything missing from Modus VR that you'd like to see please let us know. We would love your feedback!
New: Projector Placement Assistant
This assistant replaces the previous projector placement assistant. With this assistant, you can add any projector from the equipment tab of the library and quickly see the size and placement of the projected image based on the current projector's lens and zoom setting. To use the assistant, toggle it on in the design assistant section of the global tab. Then, select the projector and head over to the properties tab where you'll find options to swap out lenses, zoom, and shift the lens vertically and horizontally. You'll notice as you change these properties the image will update dynamically giving you instant feedback.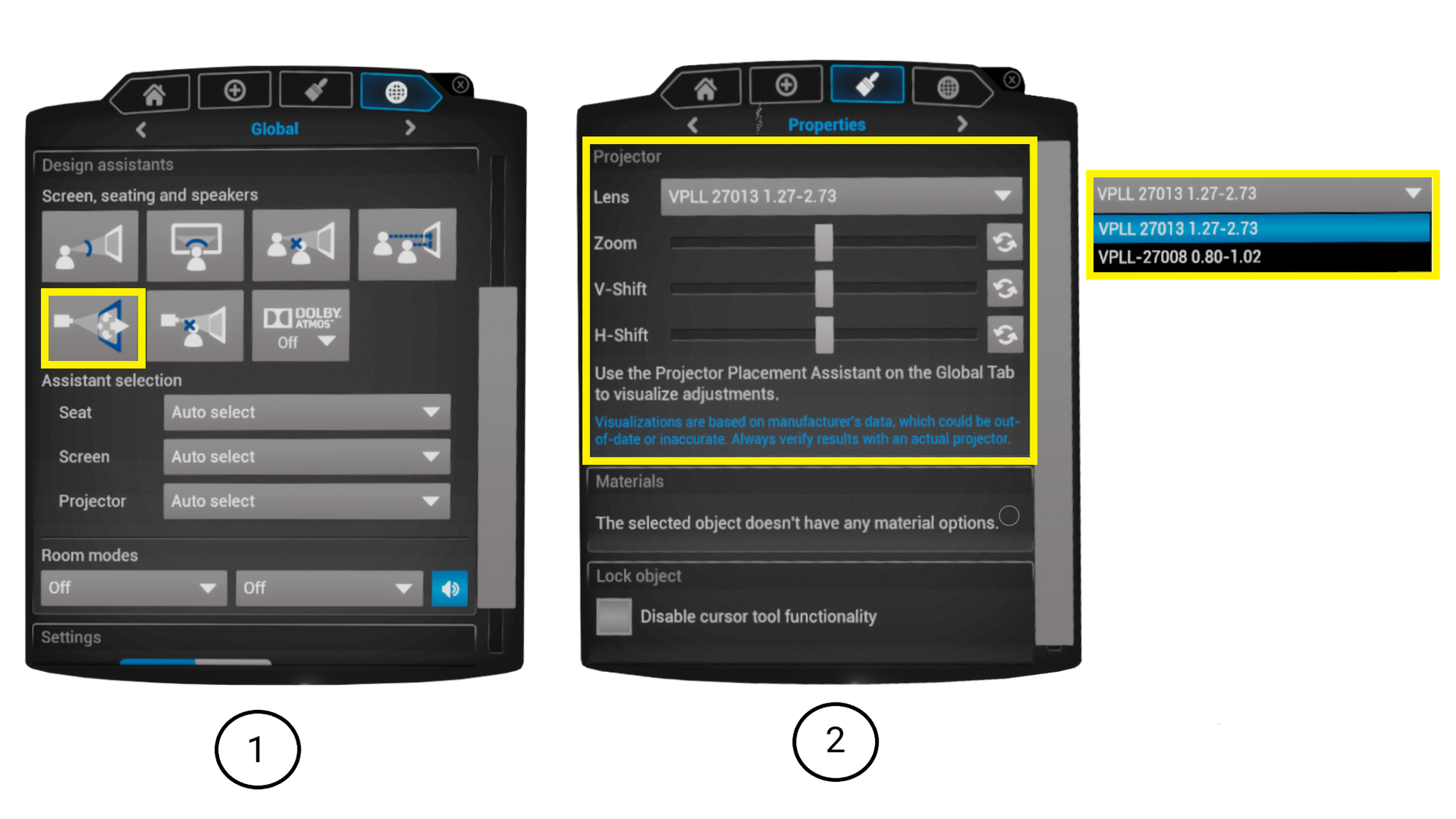 PROJECTOR PLACEMENT ASSISTANT CONTROLS
When you toggle the projector placement assistant on, you'll see the projected image as shown below. A few things to note: 1) The giant "STOP" sign indicates the max lens shift based off manufacturer spec. 2) The native resolution of the projector is the full rectangle – dark and light blue combined. 3) The inner light blue rectangle is a 16:9 image.
Once you have a projector placed, don't forget that you can view the distance between the projector and screen via the ruler and see the mount height of the projector on your controller. If you want to watch this all being done in VR, check out our tutorial video here.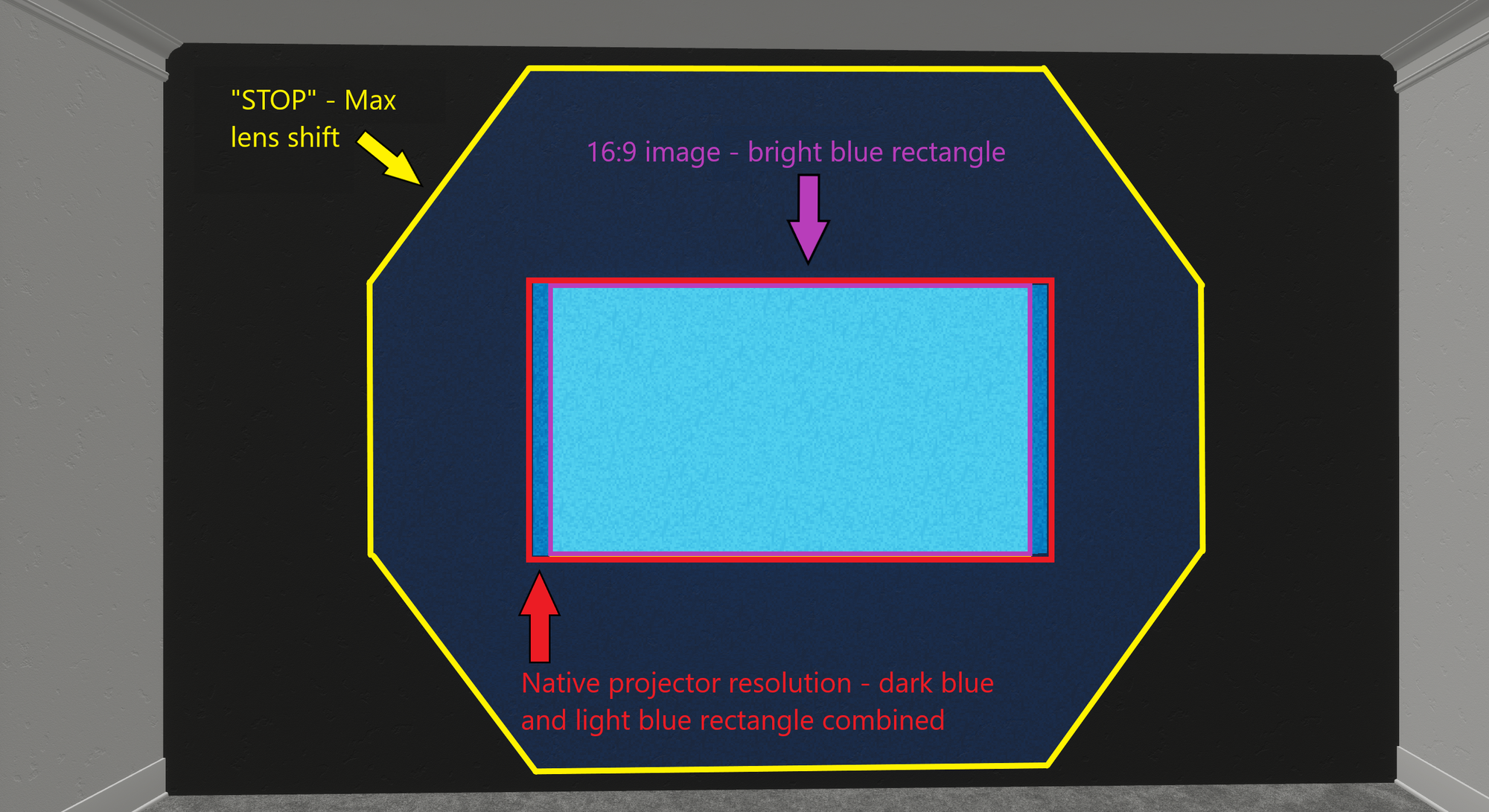 PROJECTOR PLACEMENT ASSISTANT VISUALIZATION
New: Barco Projectors
Added several Barco projectors. The Balder, Balder CinemaScope, Loki, Loki CinemaScope and Medea are all available in the Equipment category of the Library tab and support several lenses.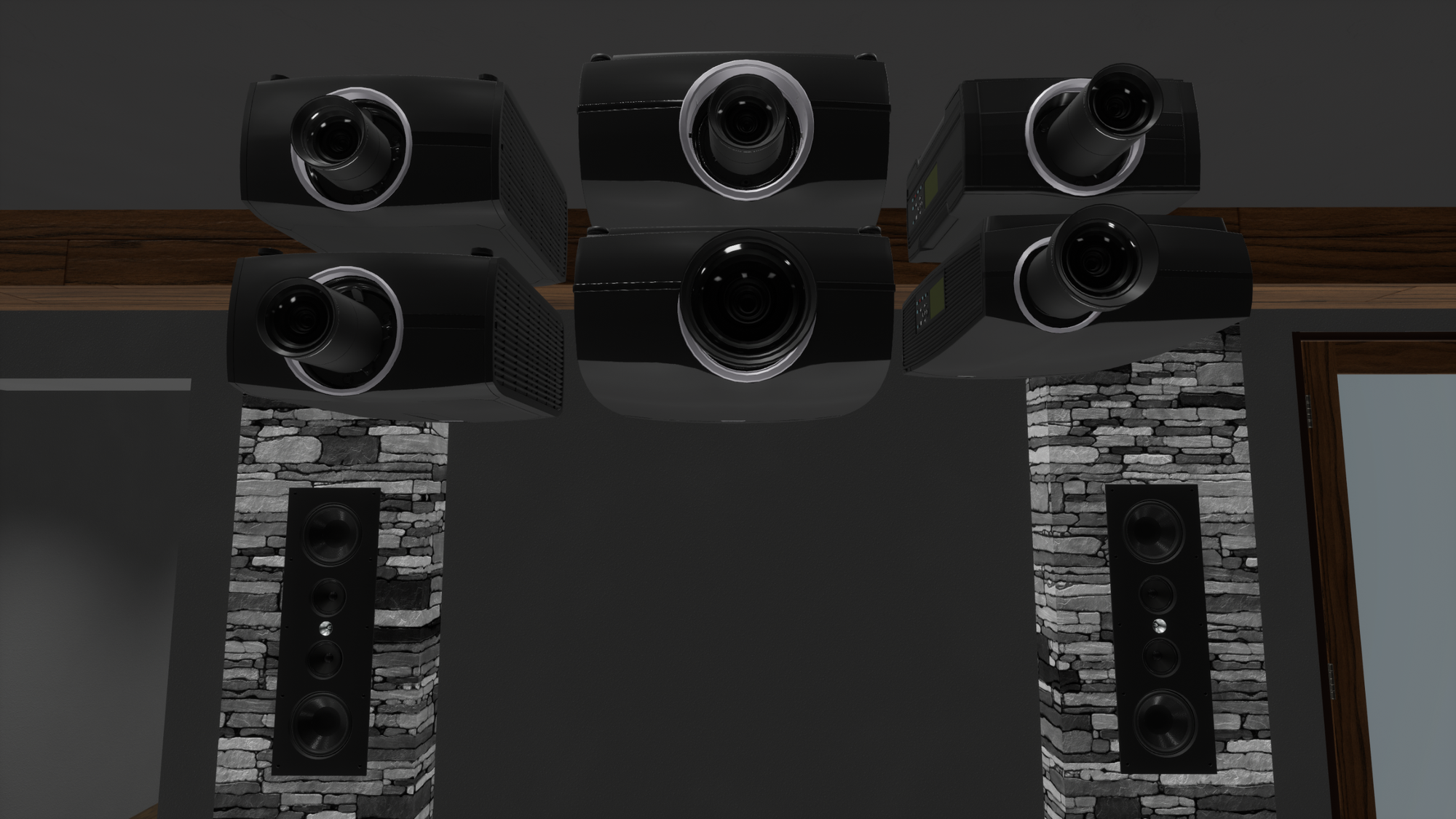 BARCO PROJECTORS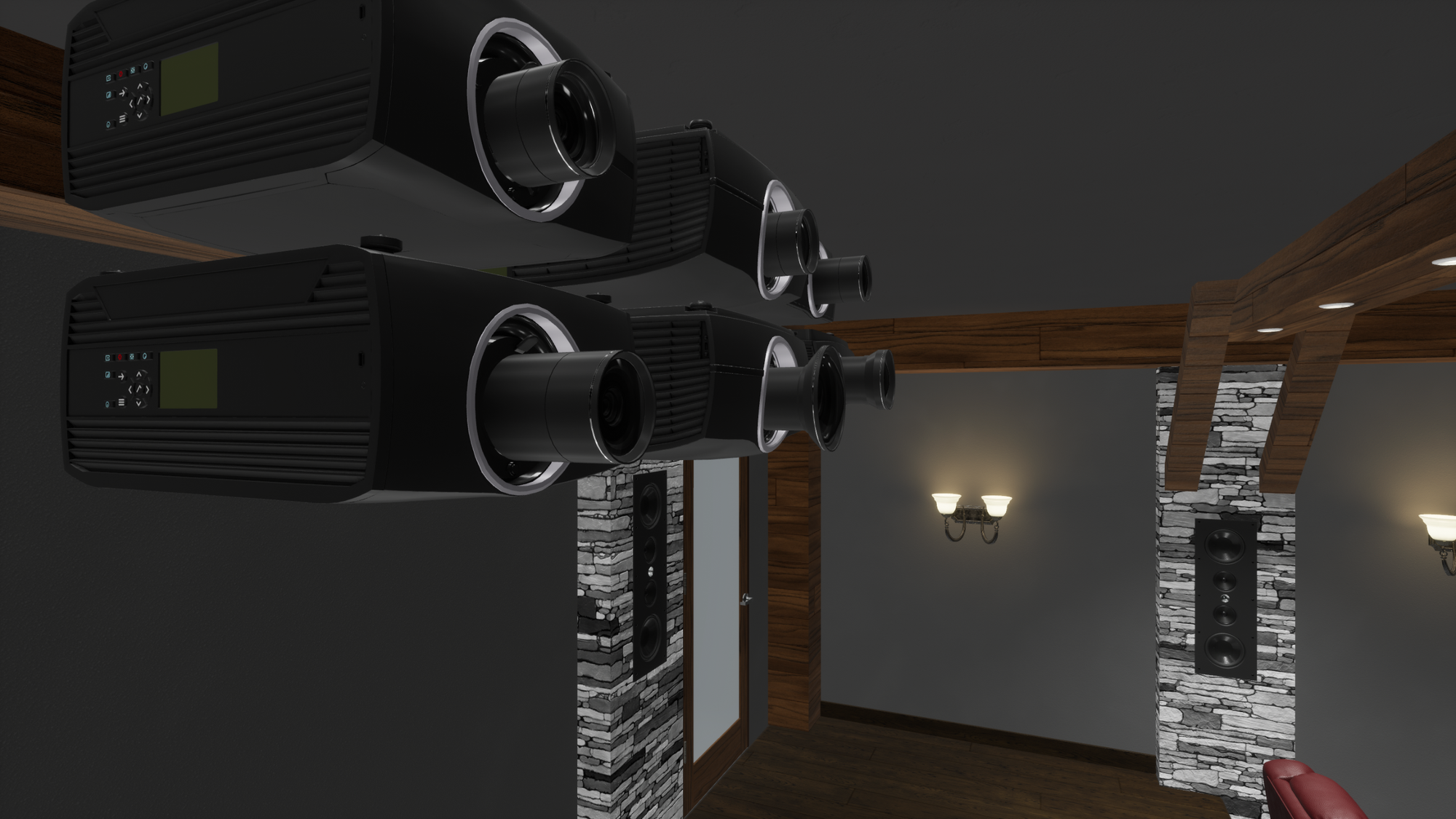 BARCO PROJECTORS
New: Origin Acoustics Marquee Collection
Welcome Origin Acoustics Marquee Collection. Simply add one of the speakers and choose whether or not you'd like the in-wall or on-wall version. They can also be displayed with or without a grill.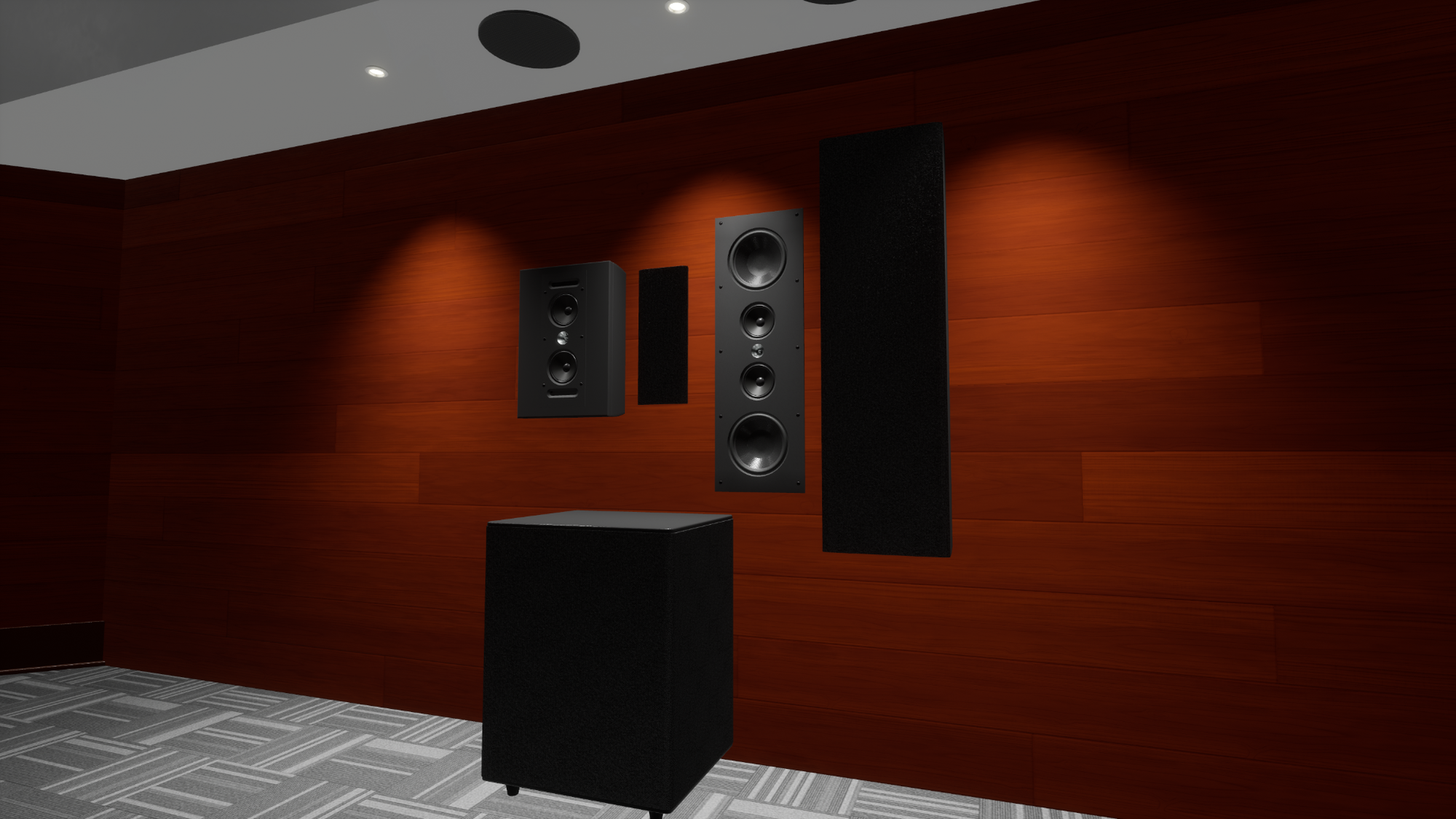 ORIGIN ACOUSTICS MARQUEE COLLECTION
New: Artnovion
Welcome Artnovion. Artnovion produces some of the finest acoustic treatment in the industry. We've added 14 different products, all with dozens of materials and fabrics to choose from. Be sure to check out the customization options on the Avalon Flow.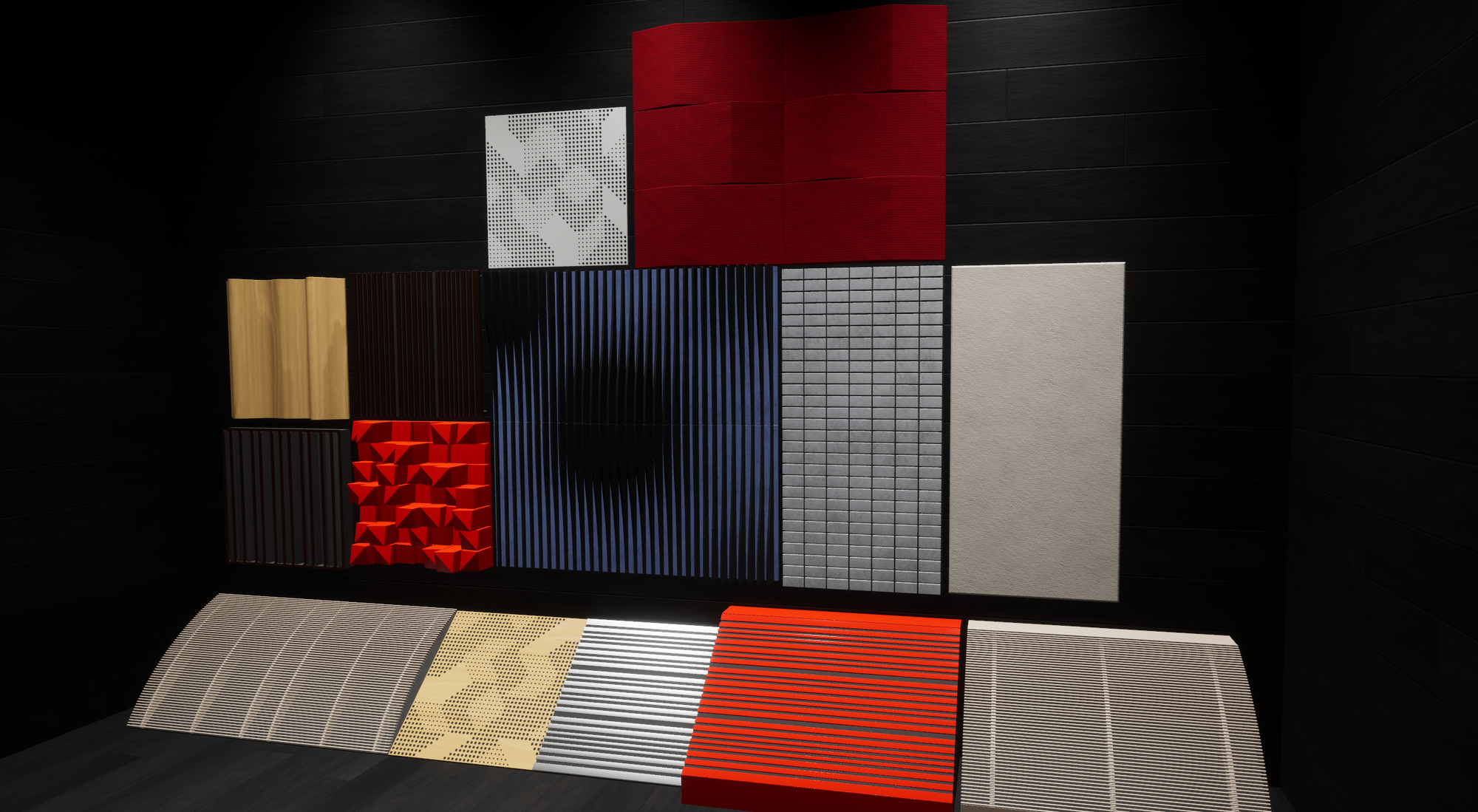 ART NOVION
New: GoldenEar
Welcome GoldenEar. We've added many GoldenEar products to the library. If you're looking for speakers with a small footprint and big sound, be sure to check them out. The bookshelf speakers are especially special, as Modus will automatically change from a floor stand, to a table mount, to a wall mount based on where you're placing it.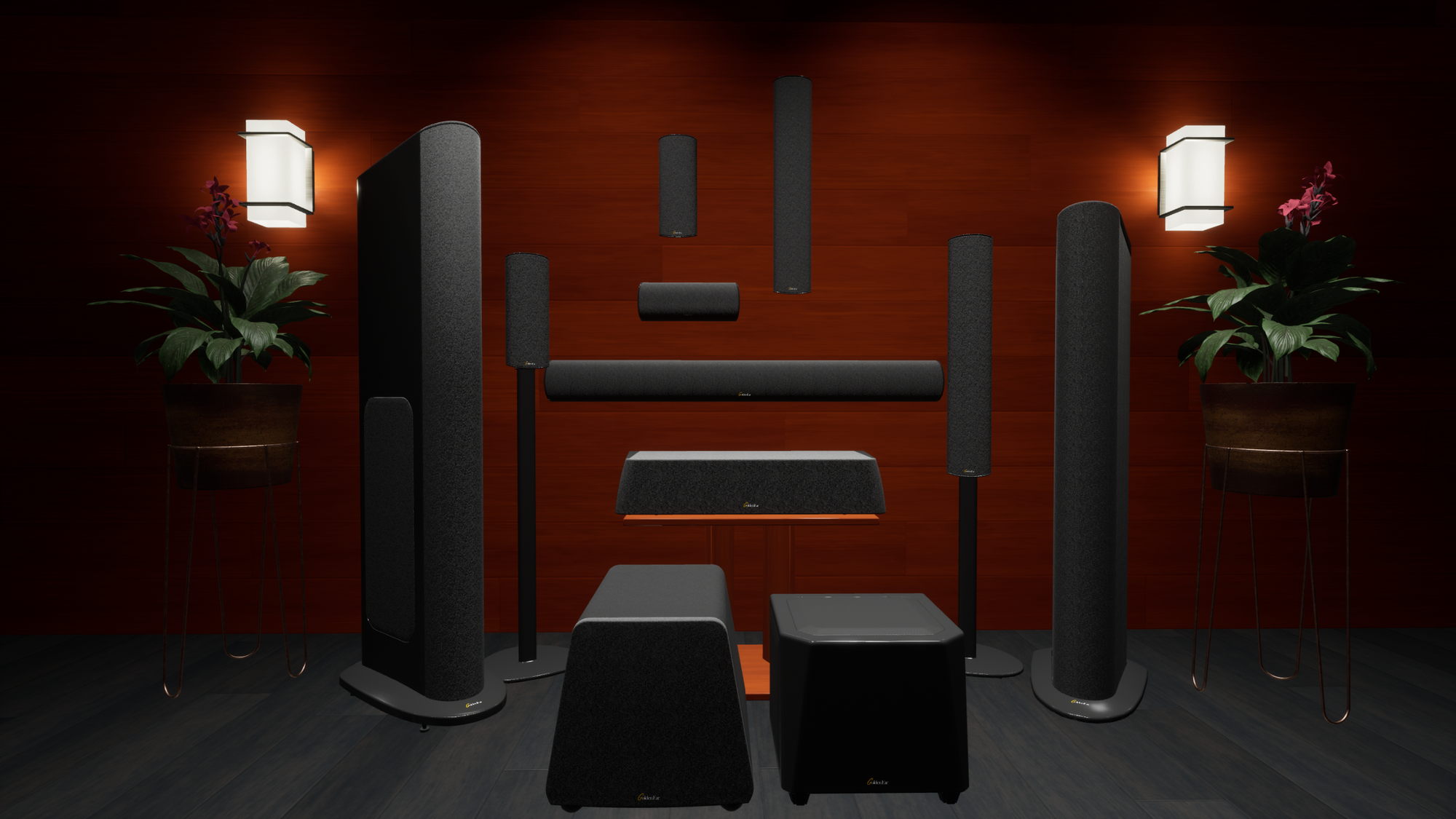 GOLDENEAR
New: Bowers and Wilkins
Welcome Bowers and Wilkins. We've added several speakers from the 800 Diamond Series: the 800 D3, 803 D3, and HTM1 D3.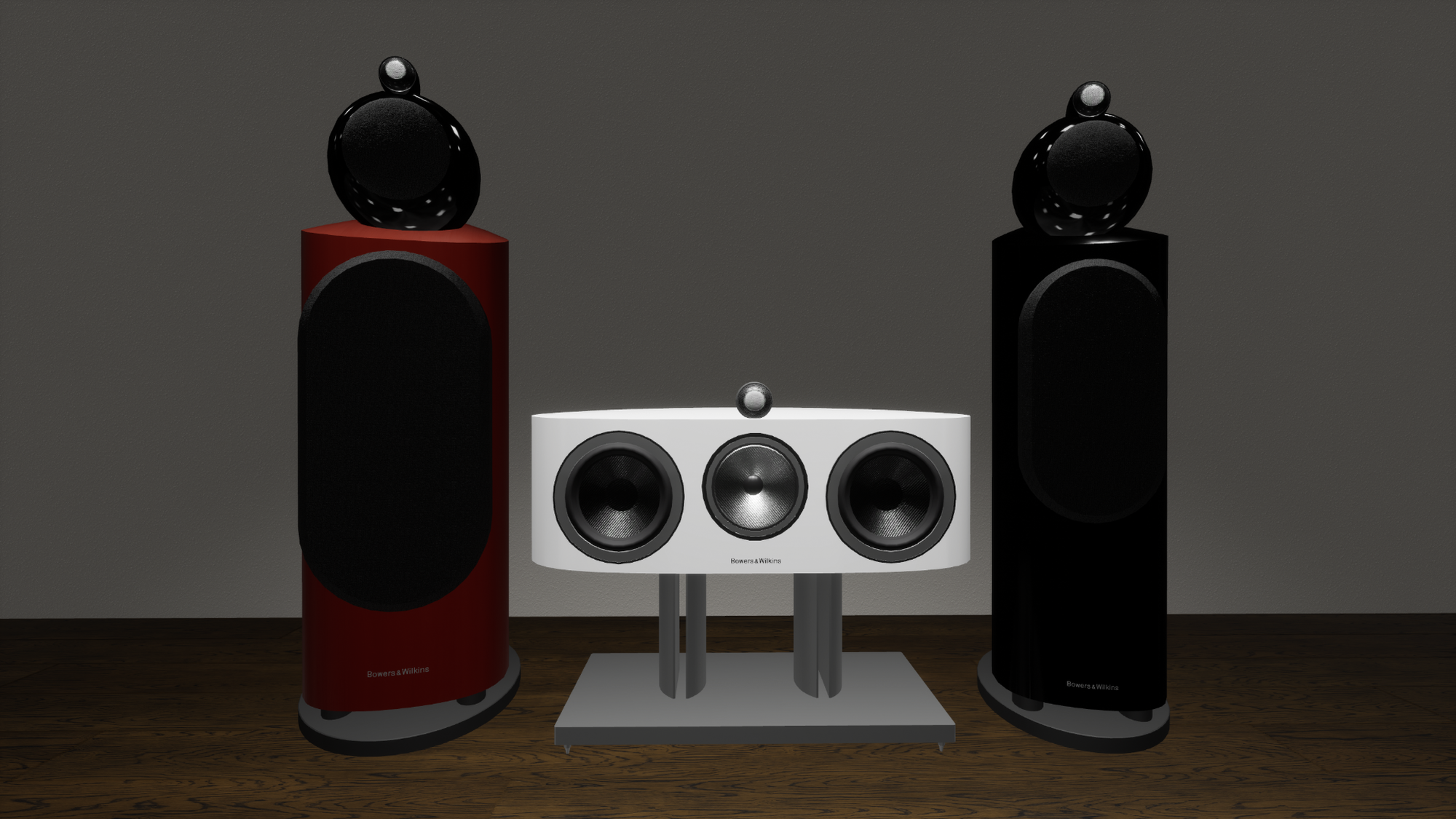 BOWERS AND WILKINS
New: More Materials
We also added two more materials. For hard surfaces, we've added a chestnut wood. For fabrics, we've added a speckled weave fabric. Both are great additions to a room's aesthetics.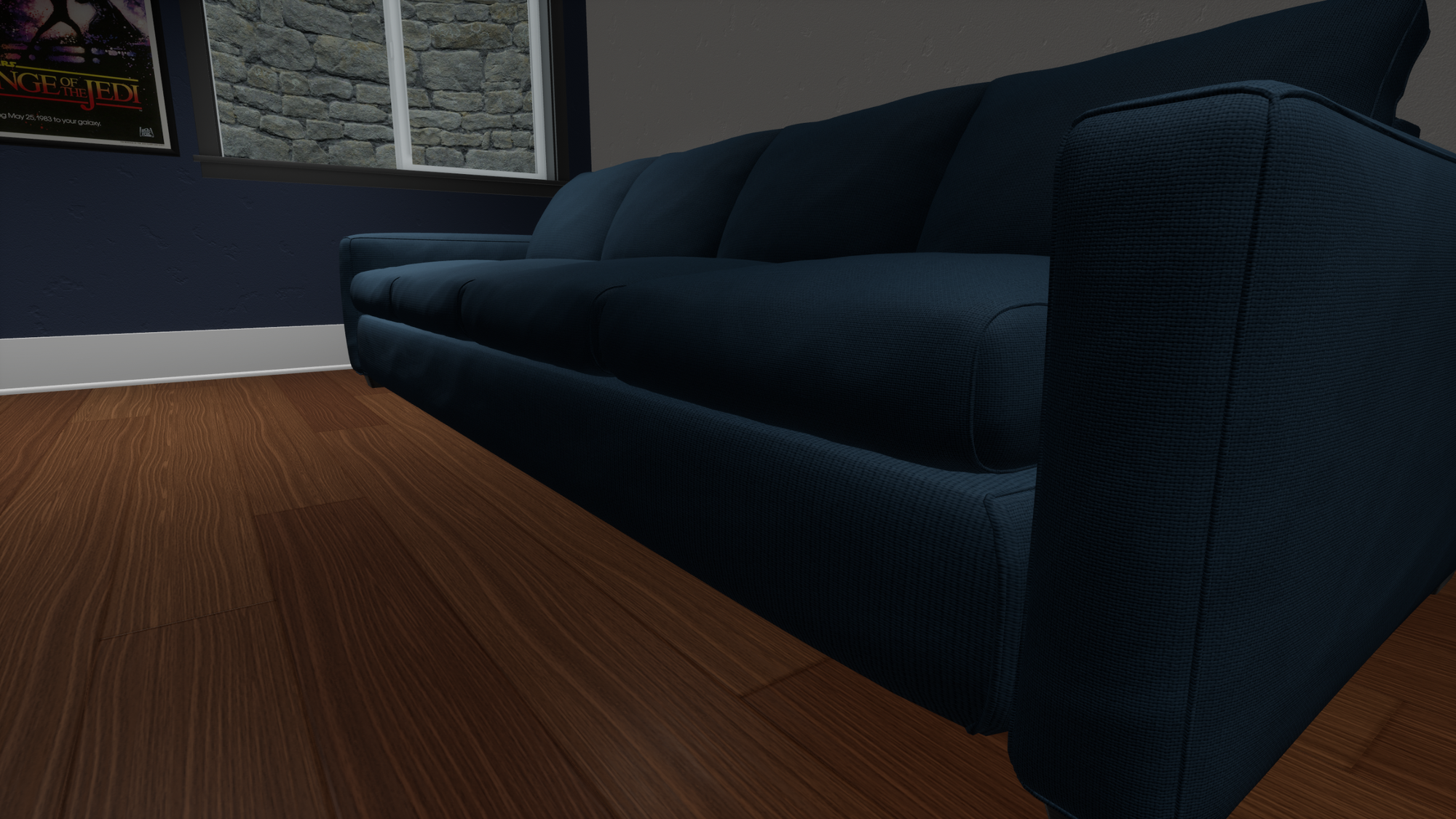 CHESNUT WOOD AND SPECKLED WEAVE FABRIC
Pro Tip: 2D Camera Mode
Each release will now feature a quick pro tip to help you continue to master Modus VR. For this week, we made a video explaining how to use the 2D camera in Modus VR. This is a beta feature, but we wanted to give you access while getting in VR with a client may not be feasible. This mode will allow you to capture video, screenshots, and even share you screen with a client! Some of our customers have seen incredible success doing this when VR isn't an option. You can find the video here.
You can also check out our complete tutorial videos playlist here if you have quick questions.
Fixes:
Fixed a case where some objects were incorrectly reported as structural and couldn't be unlocked.
Fixed a case where restricted controls weren't colored correctly.
Fixed a case where a late-joining client would see different room colors than the host.
Various fixes to the Valve Index joystick.
Fixed being able to nudge locked objects.
Fixed the server rack sometimes floating for clients but not hosts.