This release of Modus VR continues to improve the sales process with a complete rewrite of CAD export. Not only does this give you better-looking results and a more professional presentation, it also gives you full control over which orthographic views you want exported.
We've continued to expand our library with both manufacturer specific products, including some from Epson and Snap AV, and generic models all in an effort to provide you more control over the look and feel of your spaces.
New: Complete rewrite of CAD export – Each of your spaces can be exported to CAD. To begin the export process simply select a space and click the "Export" button.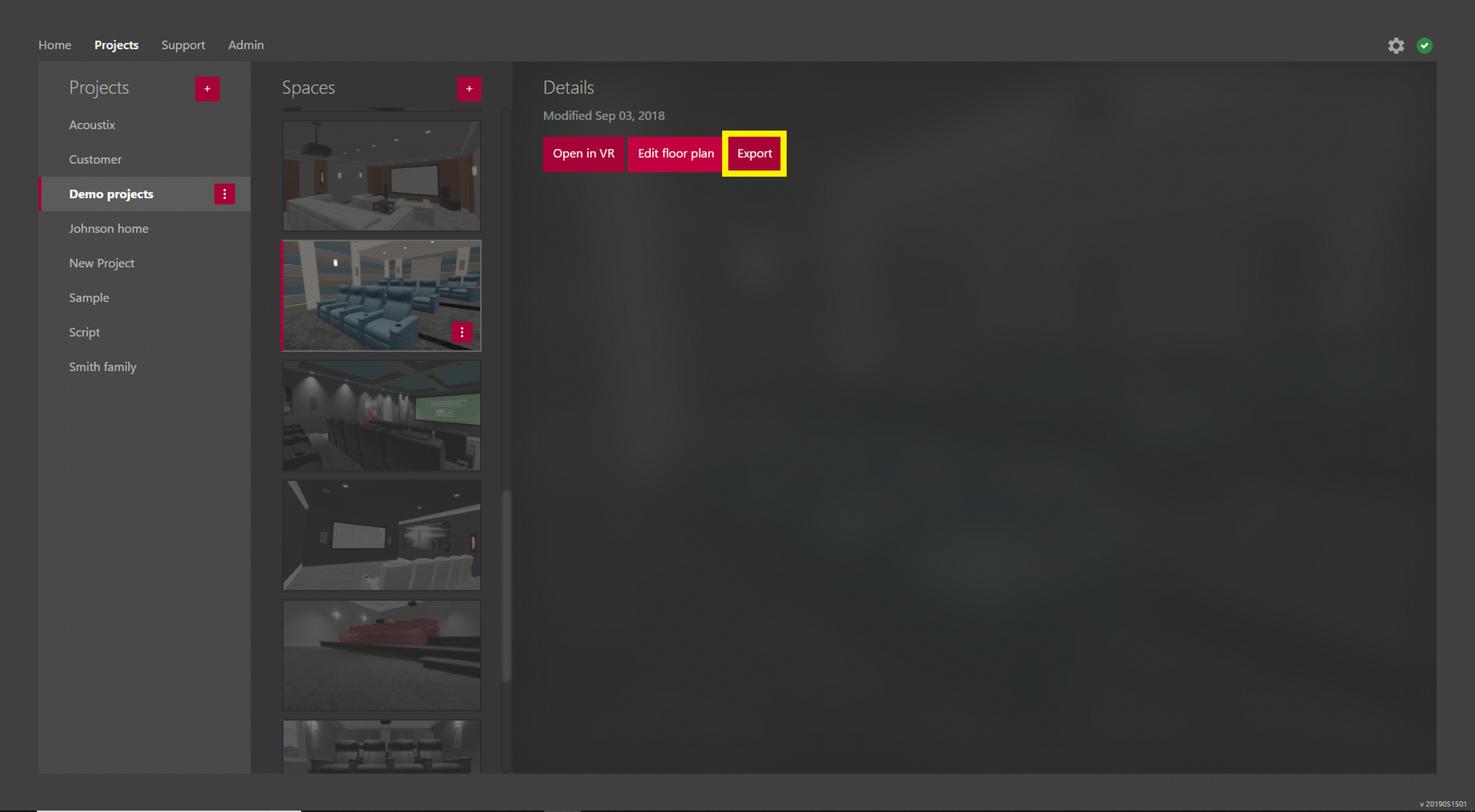 After clicking "Export" this screen will pop up. On the left is the Views panel where you'll be able to rename, delete, export individual views, create additional views (using +), and preview each view. Modus will automatically generate the floor and ceiling views, but feel free to create as many of your own views as you'd like. Once views are created, a camera will spawn that you'll be able to move and position to get the view you want. You can find a help section on the right showing how to control and position each camera. On the bottom you'll be able to export your files, change settings and undo, redo, and zoom.
Note: For a full overview of CAD export including how to position the camera check out our tutorial video here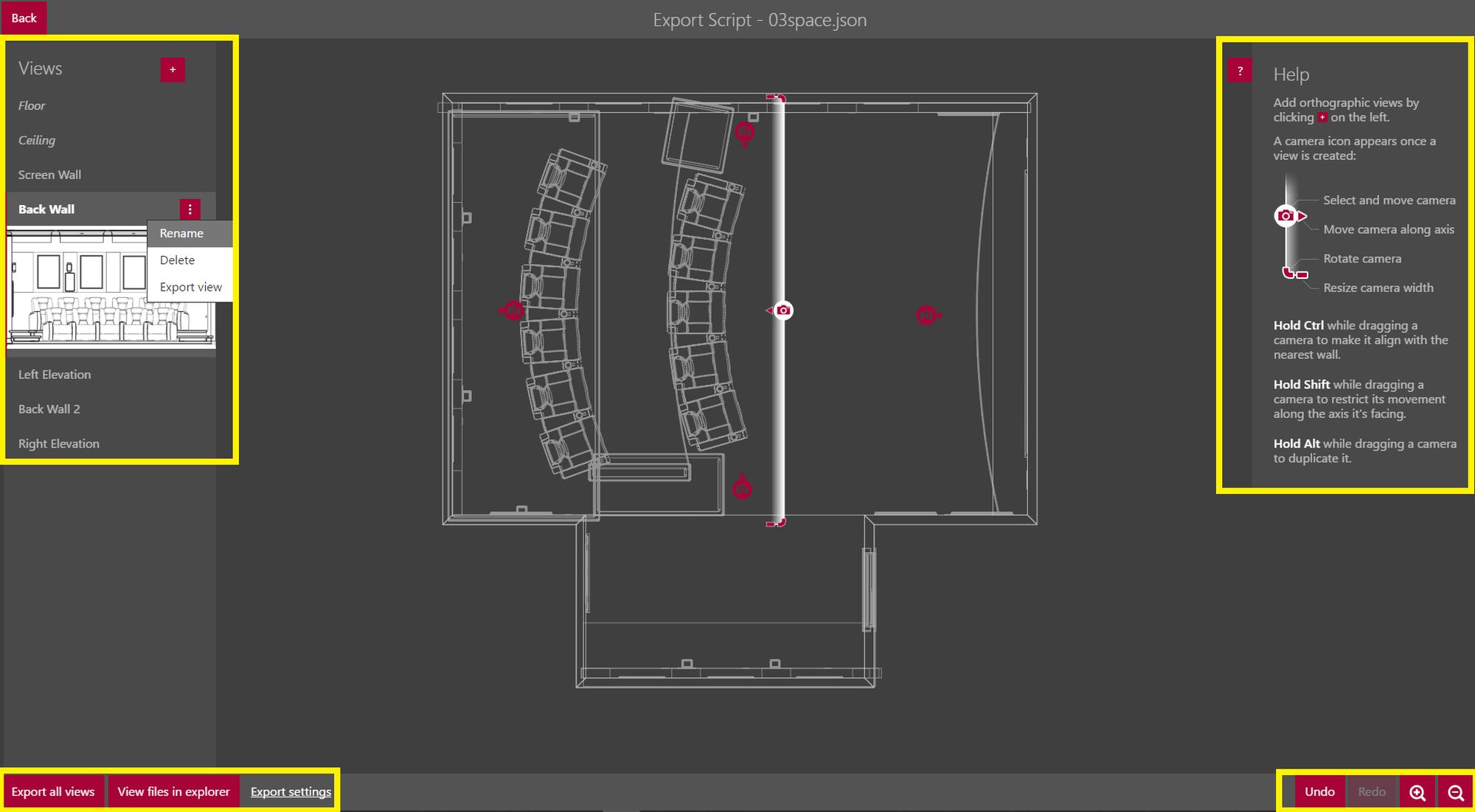 CREATE ORTHOGRAPHIC VIEWS, EXPORT AND CHANGE SETTINGS, HELP MENU, UNDO
If you click "Export settings" on the bottom of this page you'll be prompted with a window where you can choose a logo and input company specific information. This information along with space name, view name, and scale will be exported on each page.
Note: We do not currently provide measurements and dimensions on exports, but hope to provide that in a near future release.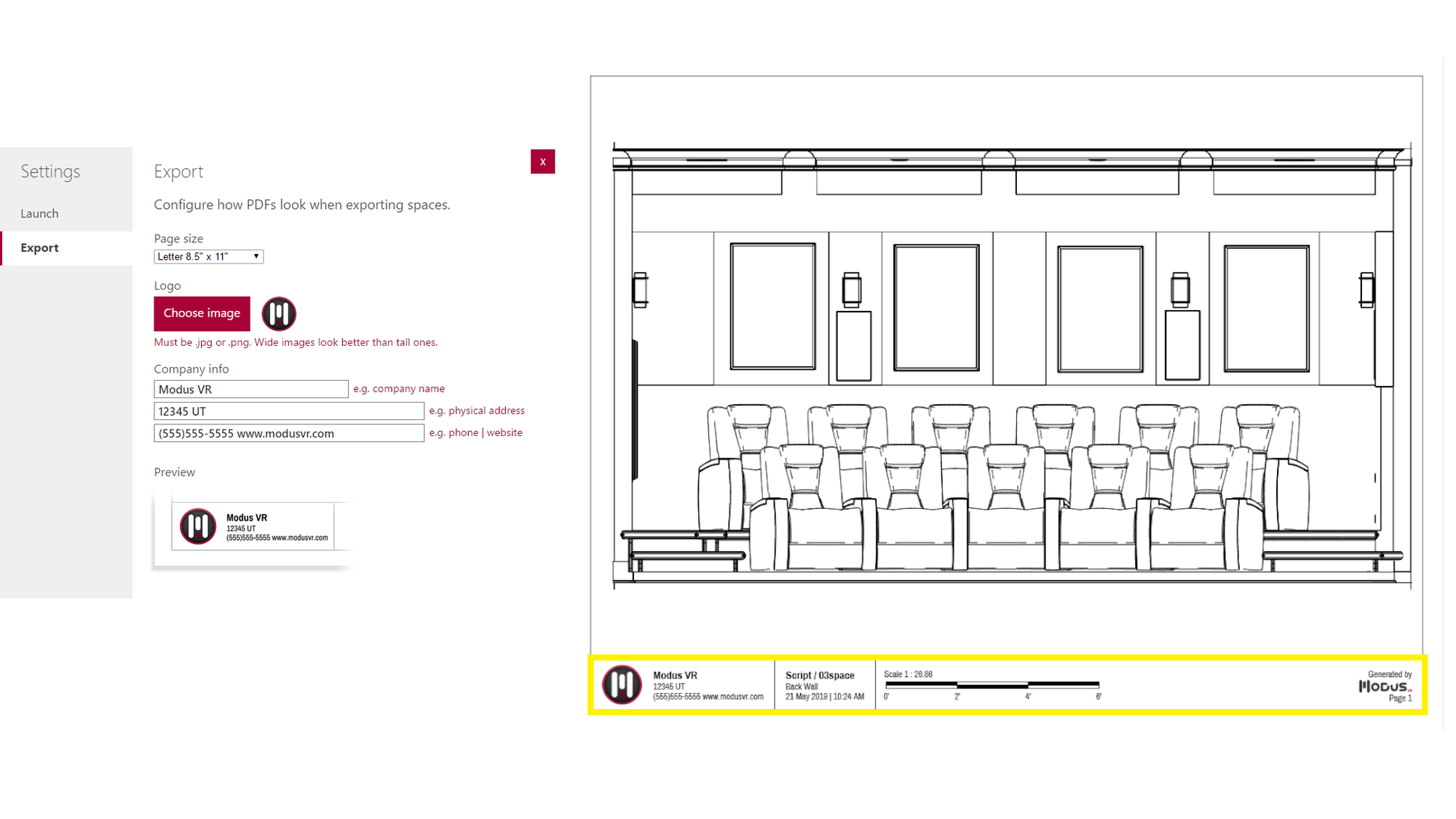 EXPORT SETTINGS AND EXAMPLE EXPORT PAGE
New: Categorized Library – The library is now divided into categories, making it easier to find the objects you're looking for and paving the way for much larger libraries in the future.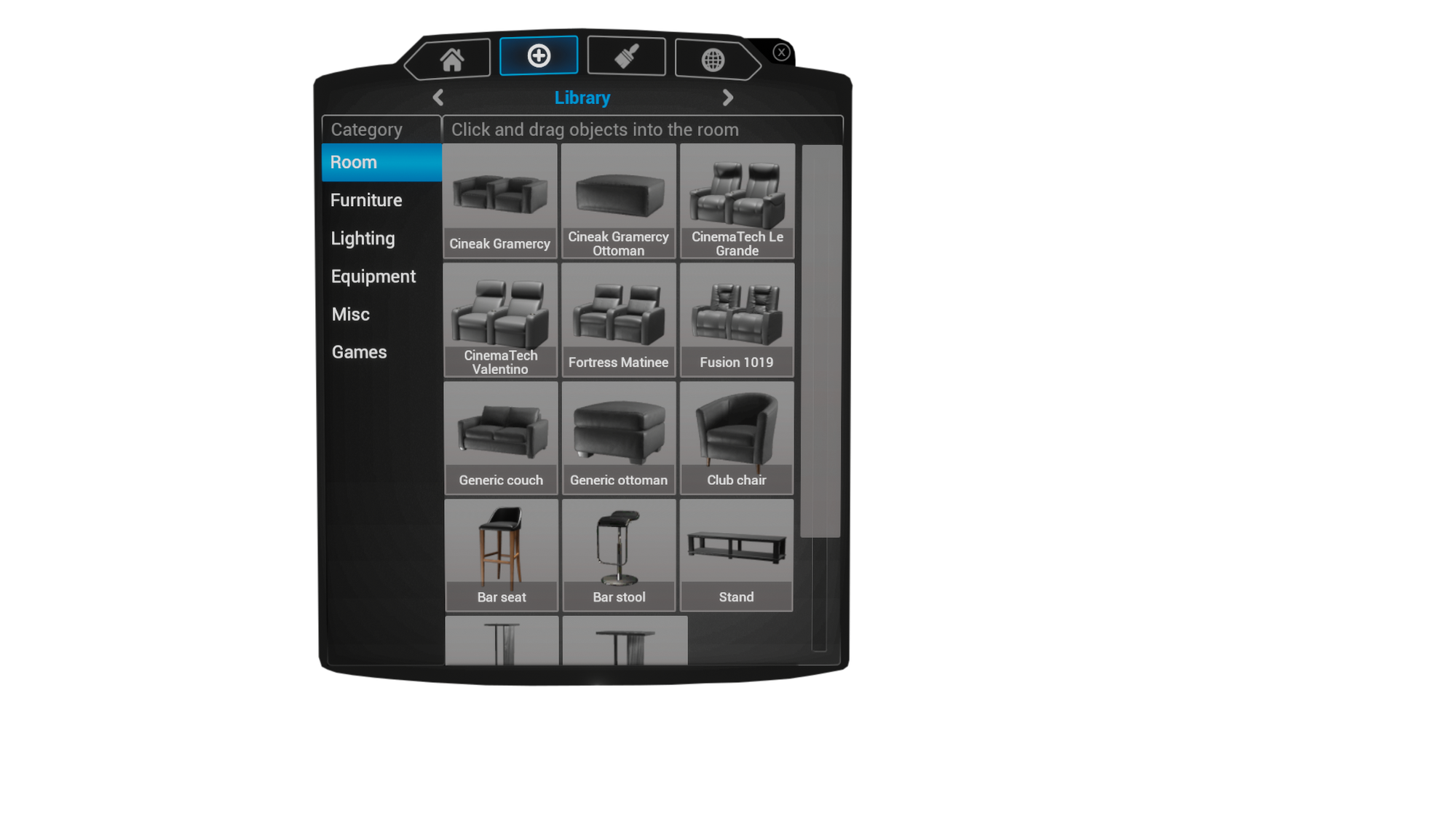 CATEGORIZED LIBRARY
New: Added metal materials – Most objects made of metal can now be brushed aluminum, bronze, chrome, and more. The stand can now be metal also.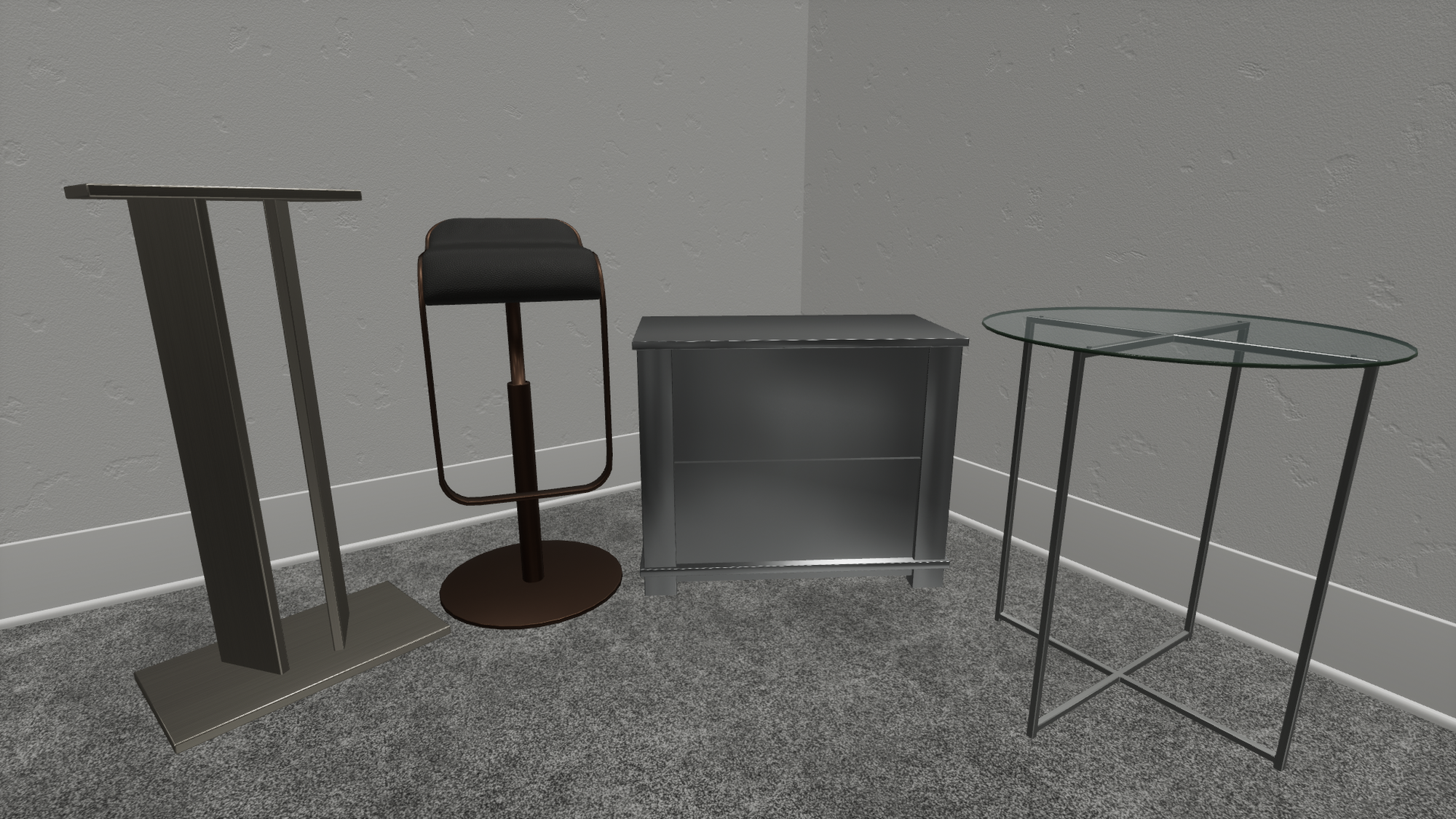 METAL MATERIALS – BRUSHED NICKEL, BRONZE, CHROME, BRUSHED ALUMINUM
New: Epson projectors – Added two Epson projectors: the Home Cinema 4010 4K PRO-UHD and the Pro Cinema 4050 4K PRO-UHD.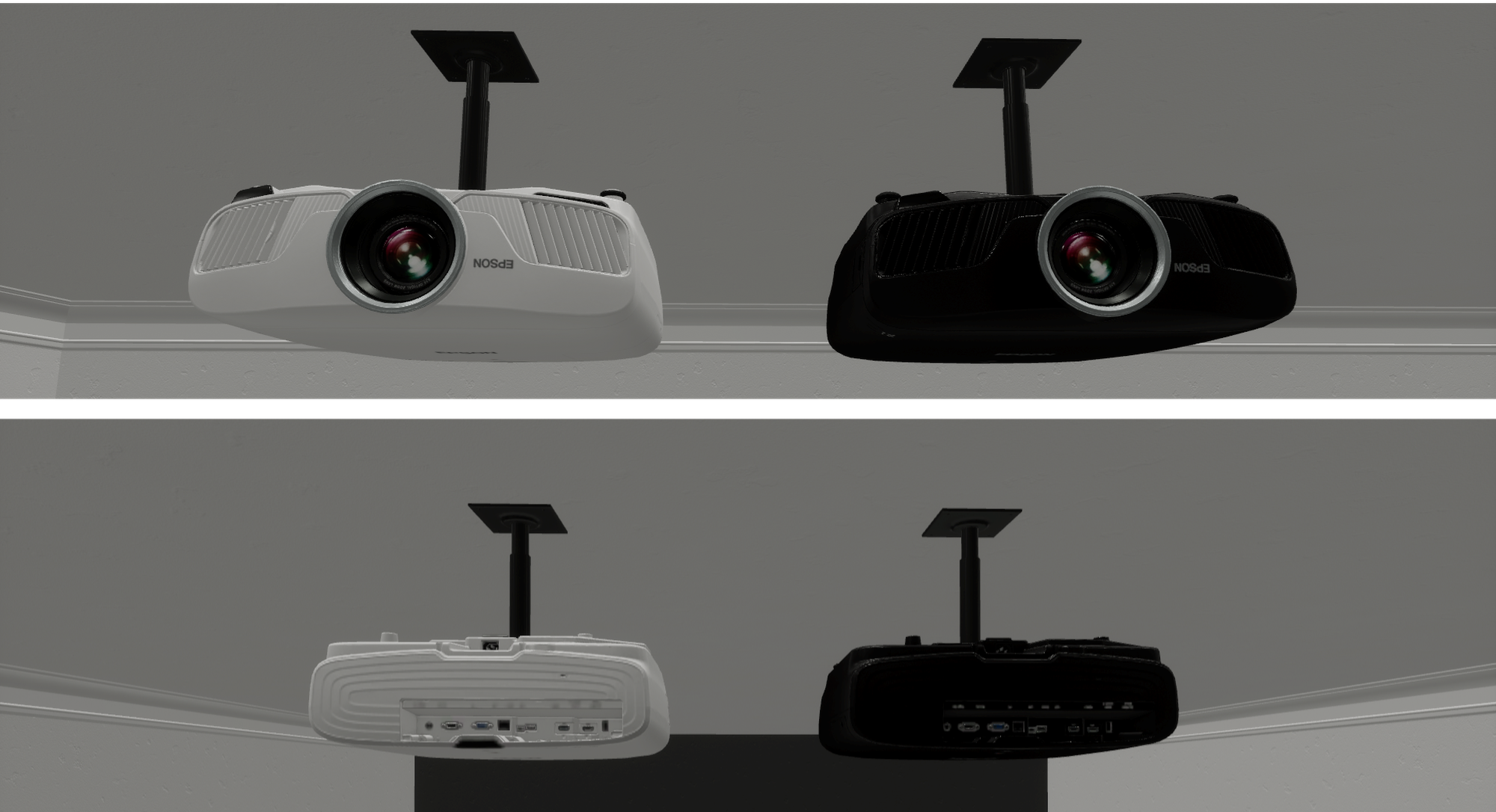 EPSON PROJECTORS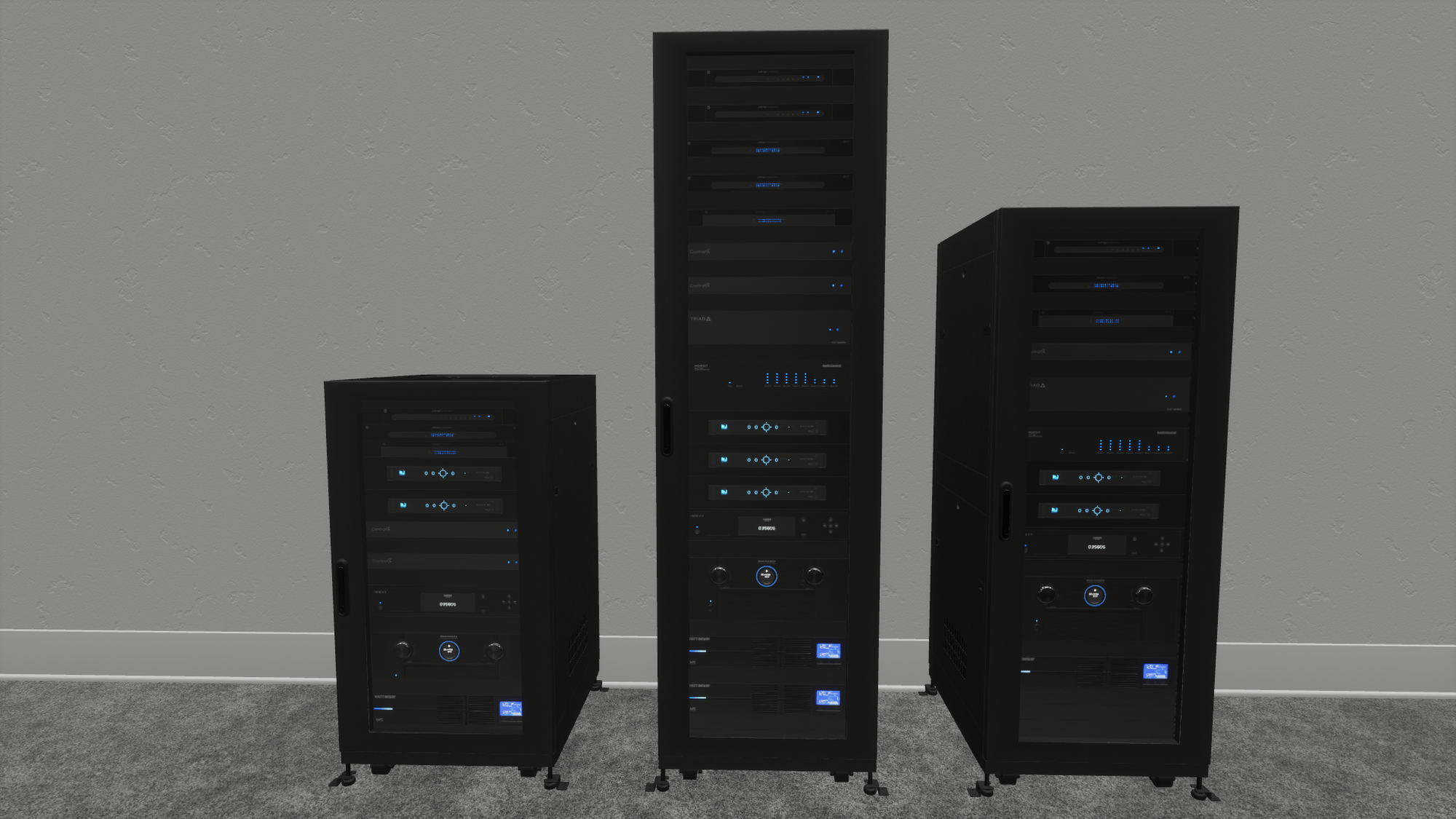 25″ DEEP STRONG SIGNATURE SERIES PREMIUM ENCLOSURE BY SNAP AV
New: More models – Added an area rug, ceiling fan, glass end table, generic speaker stand and a similarly styled center channel stand. Each of these support materials and can be resized. Ceiling fans also have a property to select the number of fan blades.
AREA RUGS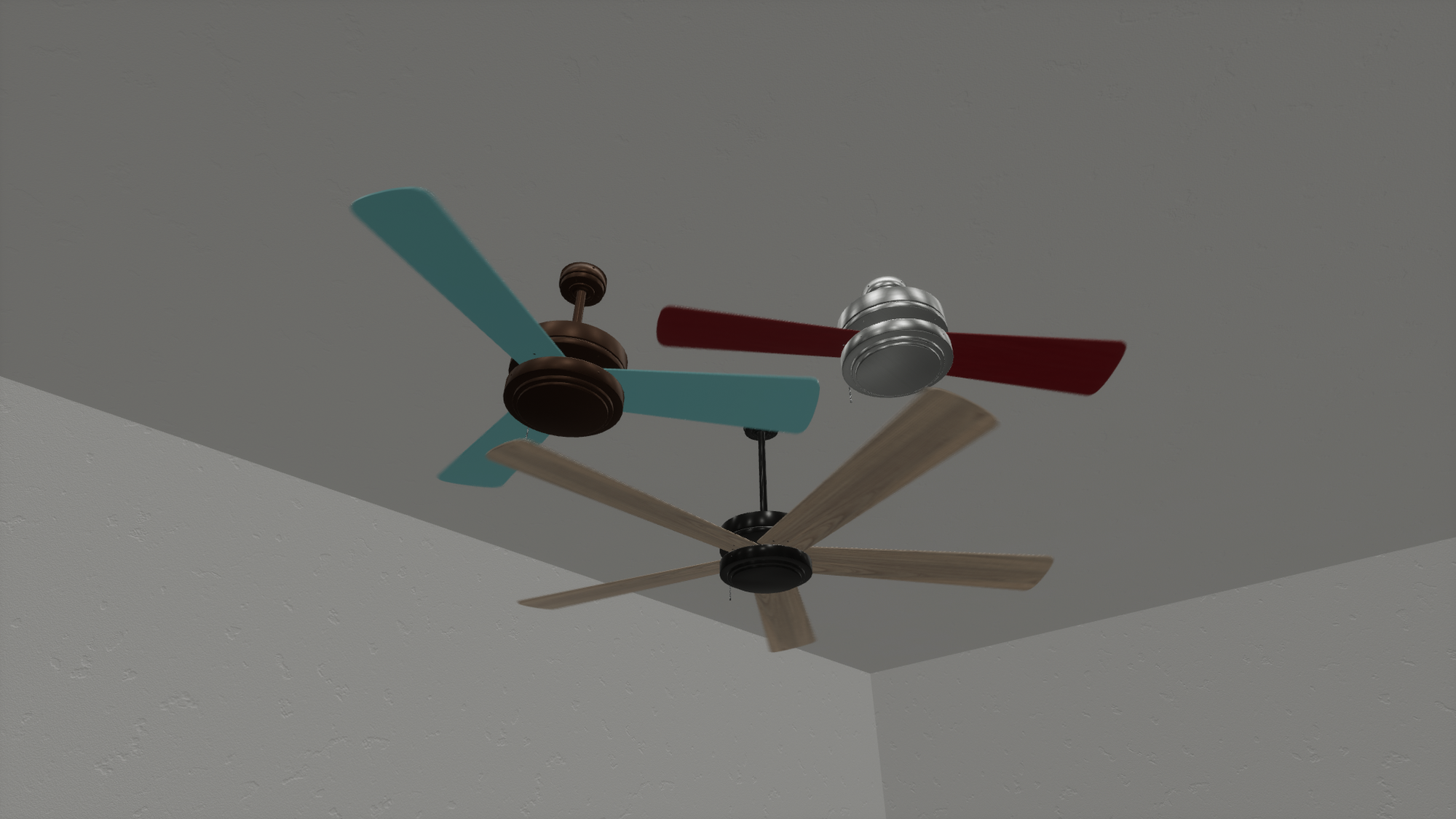 CEILING FANS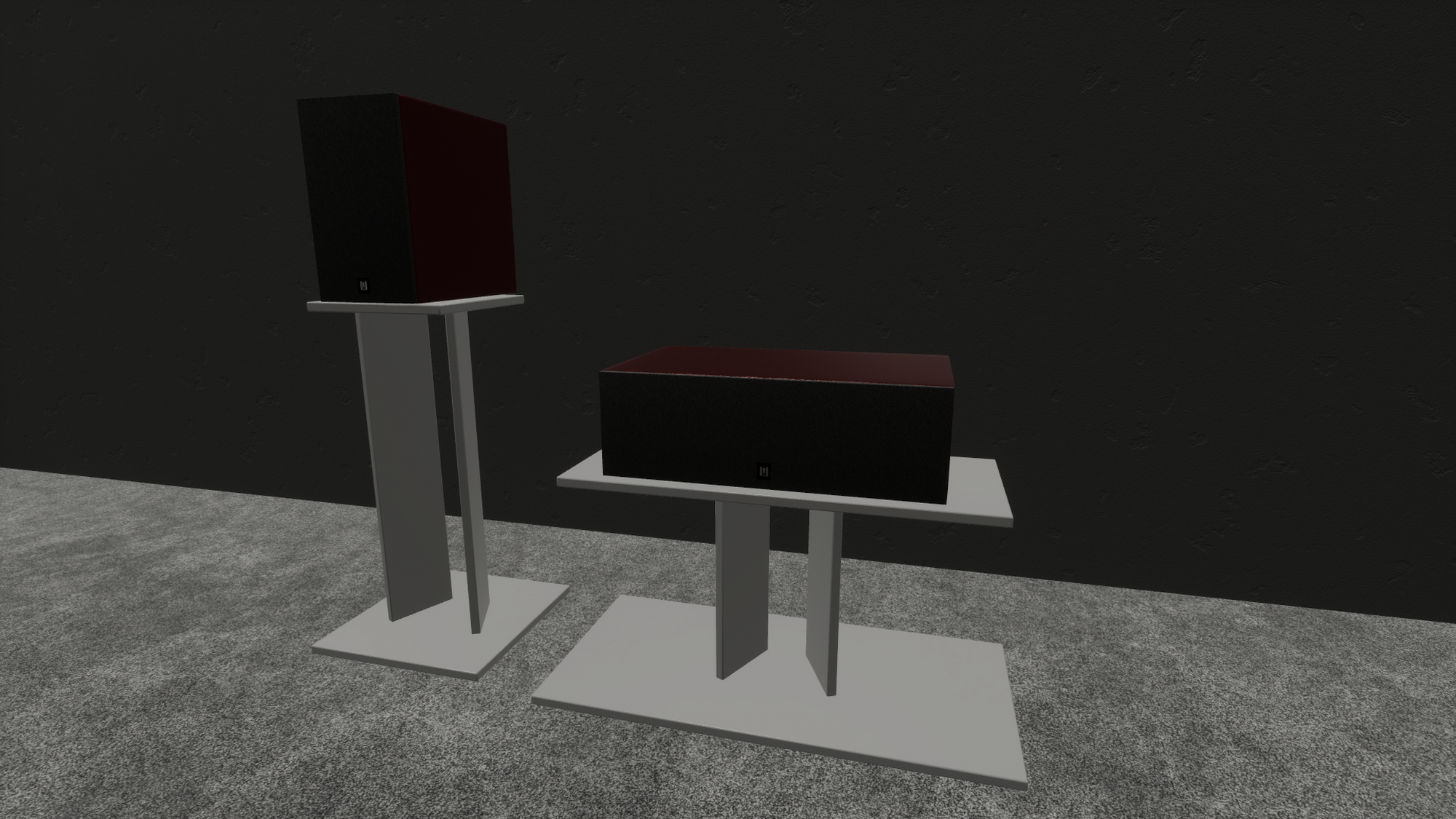 GENERIC SPEAKER AND CENTER CHANNEL STANDS
New: Screen sizes – Added more default sizes to the 16:9 projector screen.
Fixes:
Fixed a case where the cursor tool would stop responding, requiring the user to switch tools.
Fixed a crash related to resizing non-rectangular rooms.