This release of Modus brings more models and a better experience for you and your clients with our new restricted controls. In the past, it's been difficult to prep a client for VR and at times, the sales experience has been distracting as clients accidentally move objects, delete objects, and open menus. Now you'll only need to show them a couple buttons and the controls won't draw the focus away from the room. We've kept it simple so you can spend less time prepping and more time showing them their future space. We hope you like it!
This release contains 5 new features and 2 bug fixes.
New Features
Added a generic couch and ottoman! These can be resized on all three axis to approximate a variety of shapes and sizes. As the couch gets wider it automatically adds more cushions to look natural.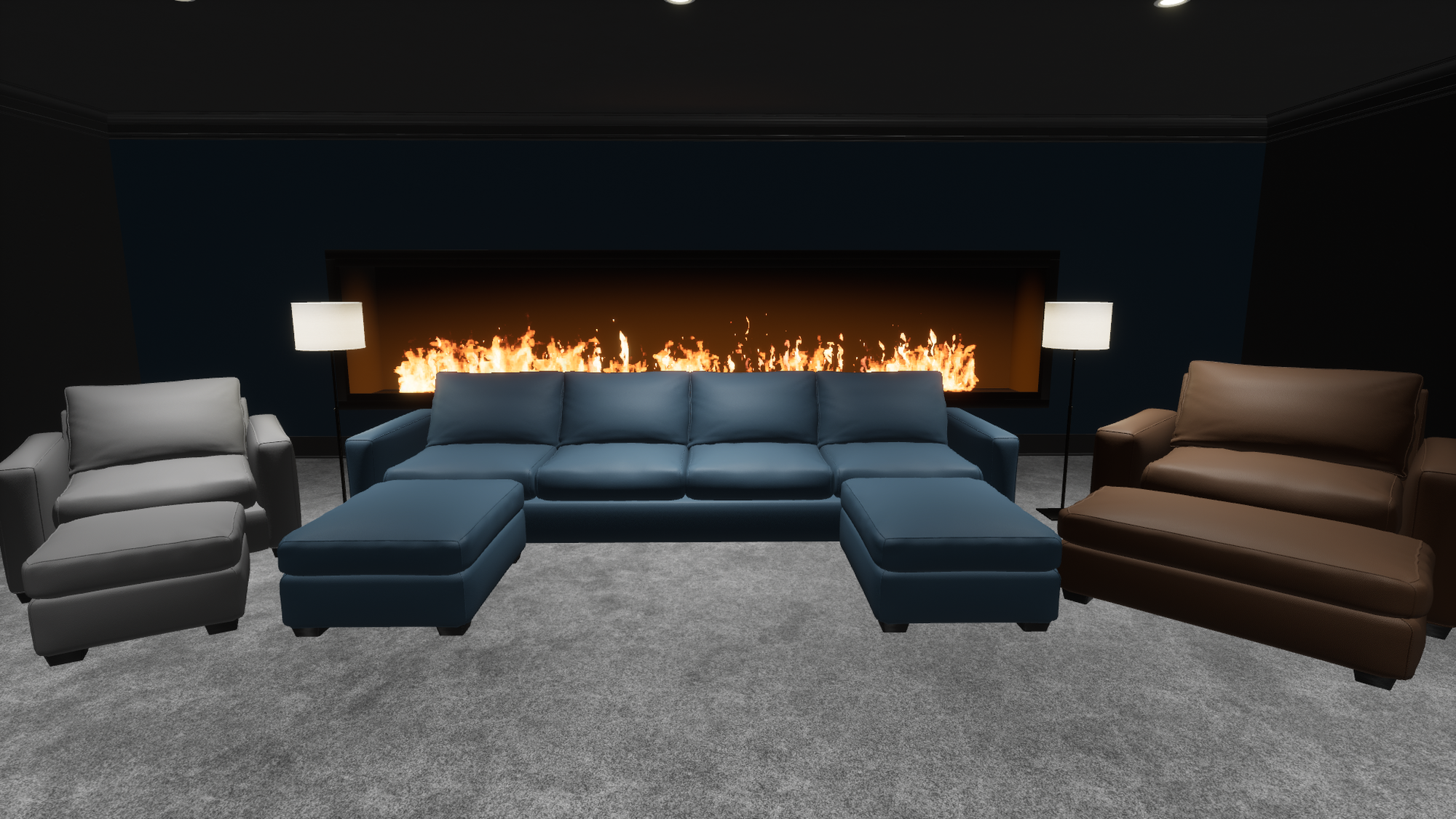 GENERIC COUCH AND OTTOMAN
New pendant light! It can act as a single pendant or, if stretched wider, can be used for a pool table light or span an entire counter.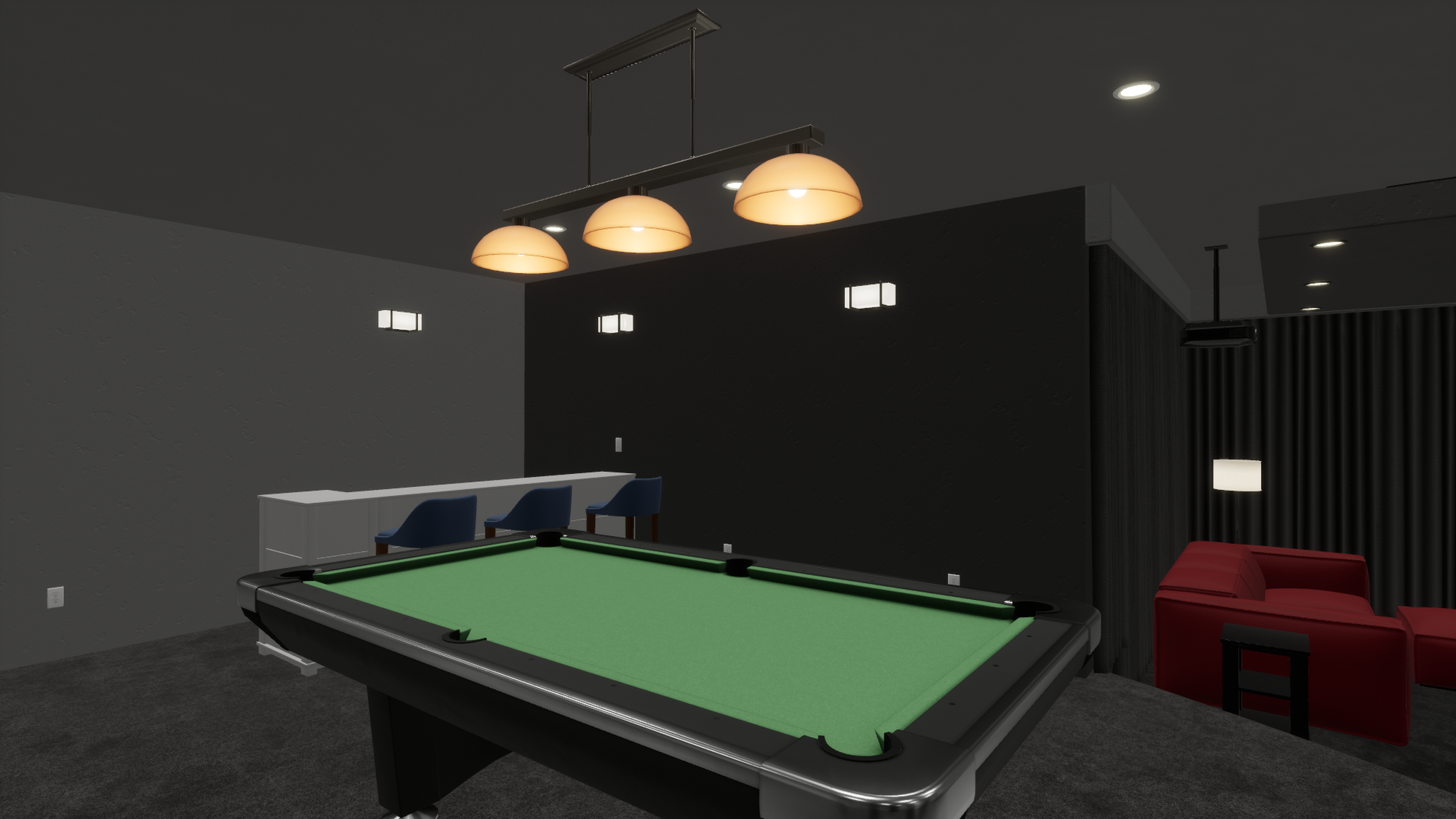 PENDANT LIGHT
New recessed lighting! The can light has been redesigned and renamed to recessed light. Select a recessed light and you can now choose between square and round shapes, as well as 2″, 3″, 4″ and 6″ sizes.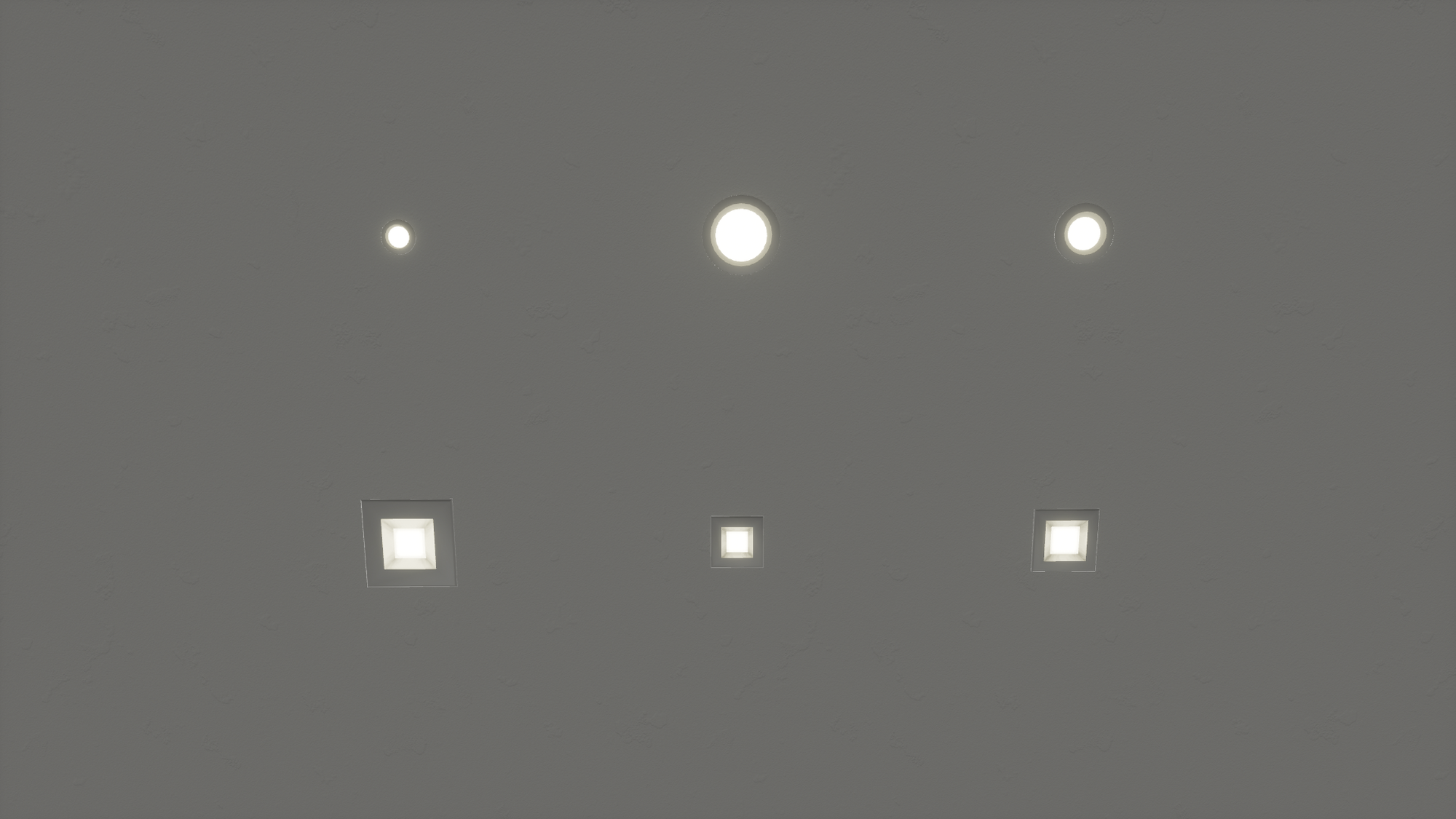 RECESSED LIGHT
Spaces now store the lighting state of the room. If you're looking for a dramatic effect and want the lights off when the room first loads for a client, simply have the lights off when you save the space.
Restricted controls! You can now prevent clients from using tools, manipulating objects, and accessing menus. While in restricted controls mode, a VR user can only teleport and use a simplified laser measuring tool. To get out of restricted controls mode hold down the grip button on both controllers for 5 seconds. Here's a diagram showing the controls.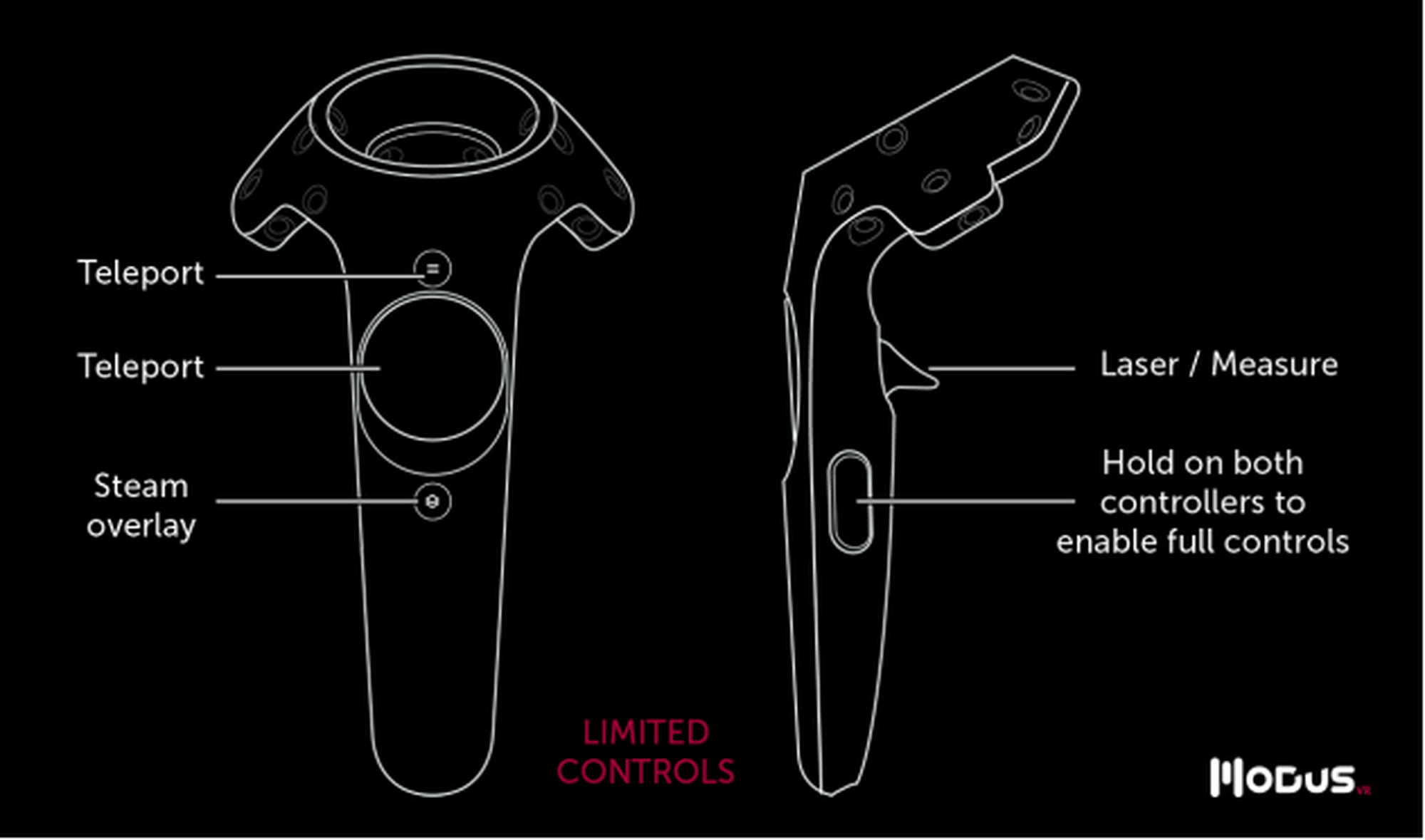 RESTRICTED CONTROLS
You can restrict a VR user's controls in one of two ways. The first is by selecting the settings icon in the top right of the 2D app and then checking the box in the popup window. Doing it this way makes Modus launch in restricted controls mode by default. This comes in handy if you have a designated client machine.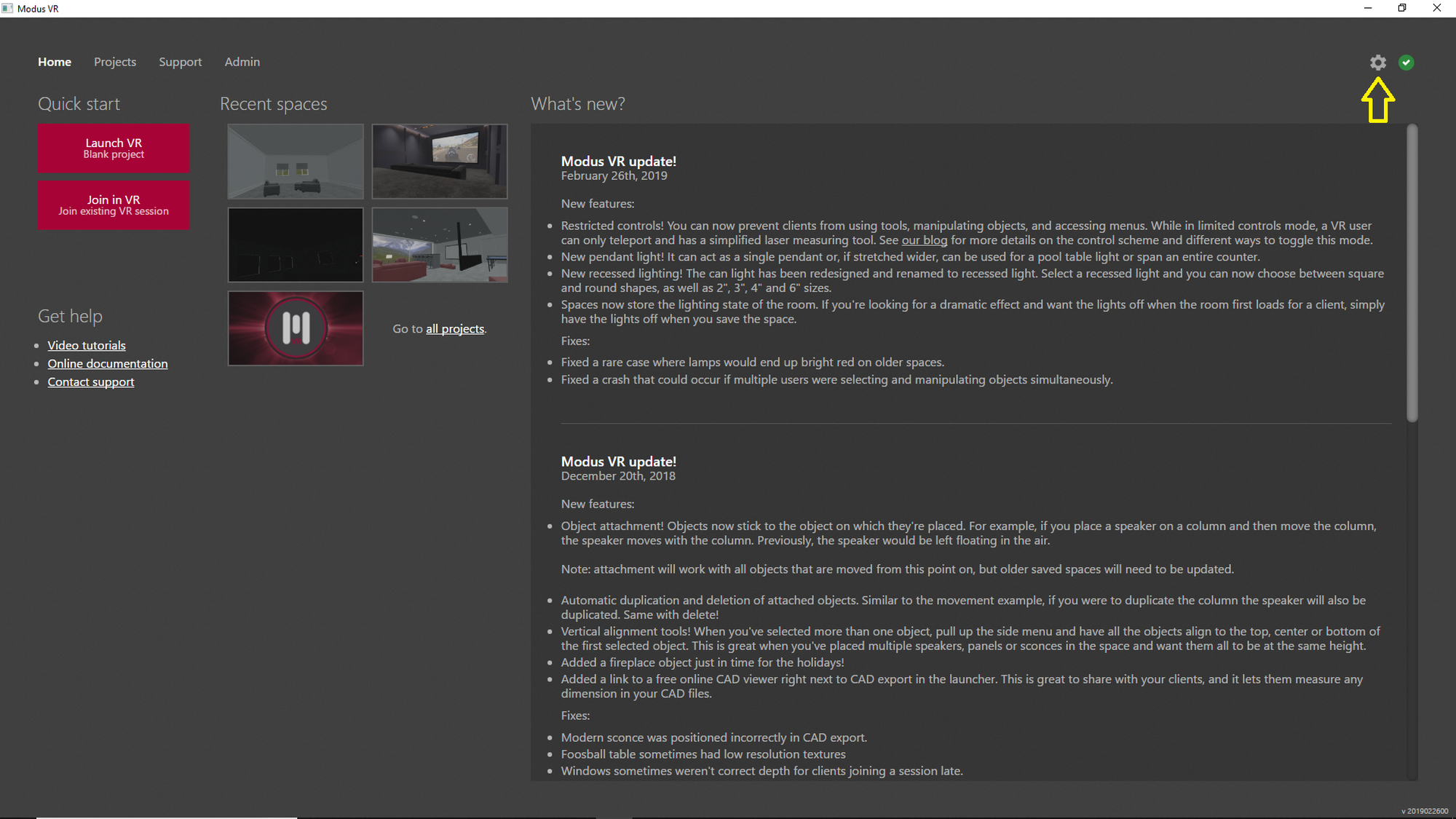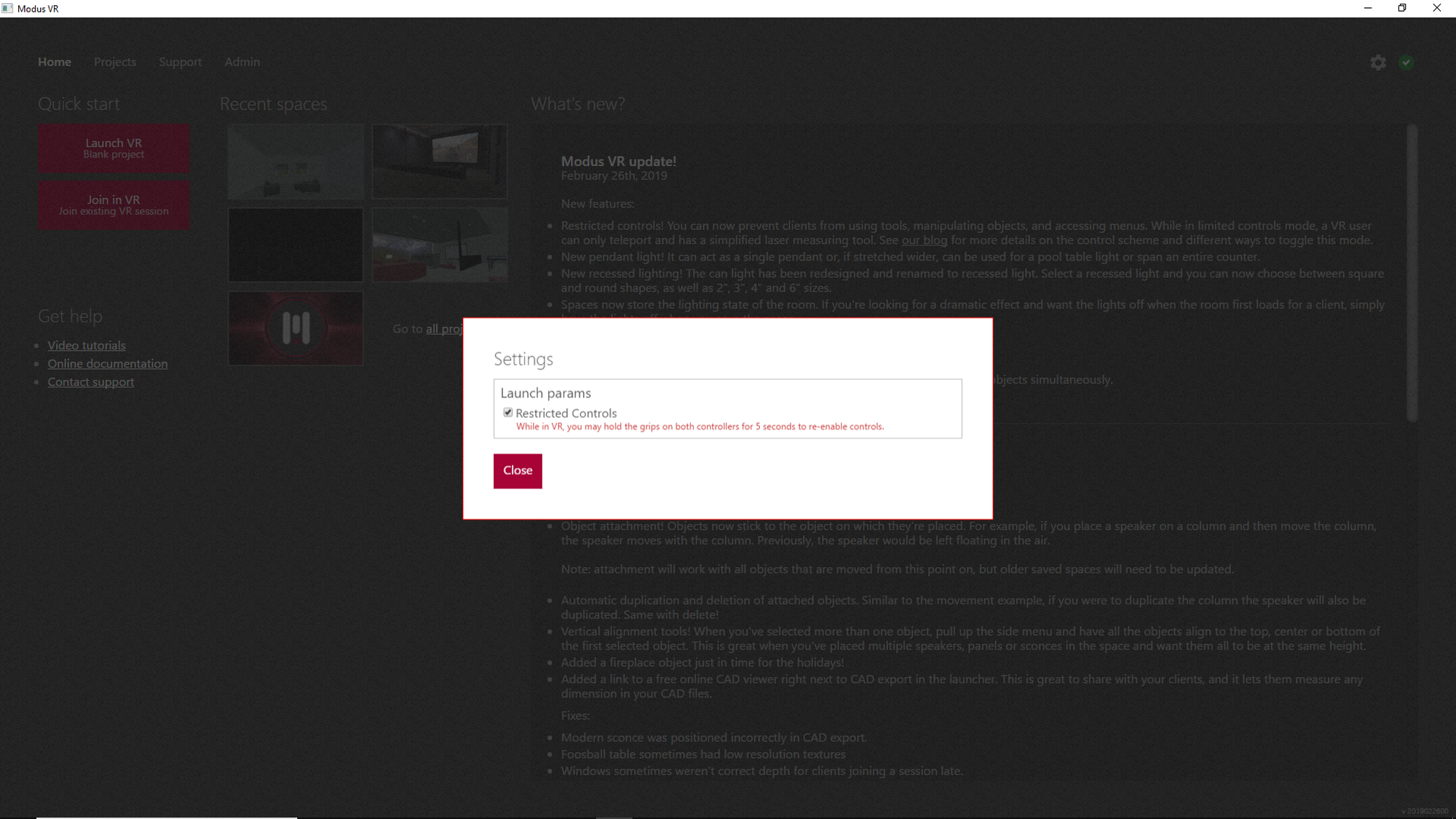 The second way to restrict controls is in VR through the home tab in the main menu. Select the User Controls button and then select the color of the VR user you want to restrict. Note that you can't restrict your own controls.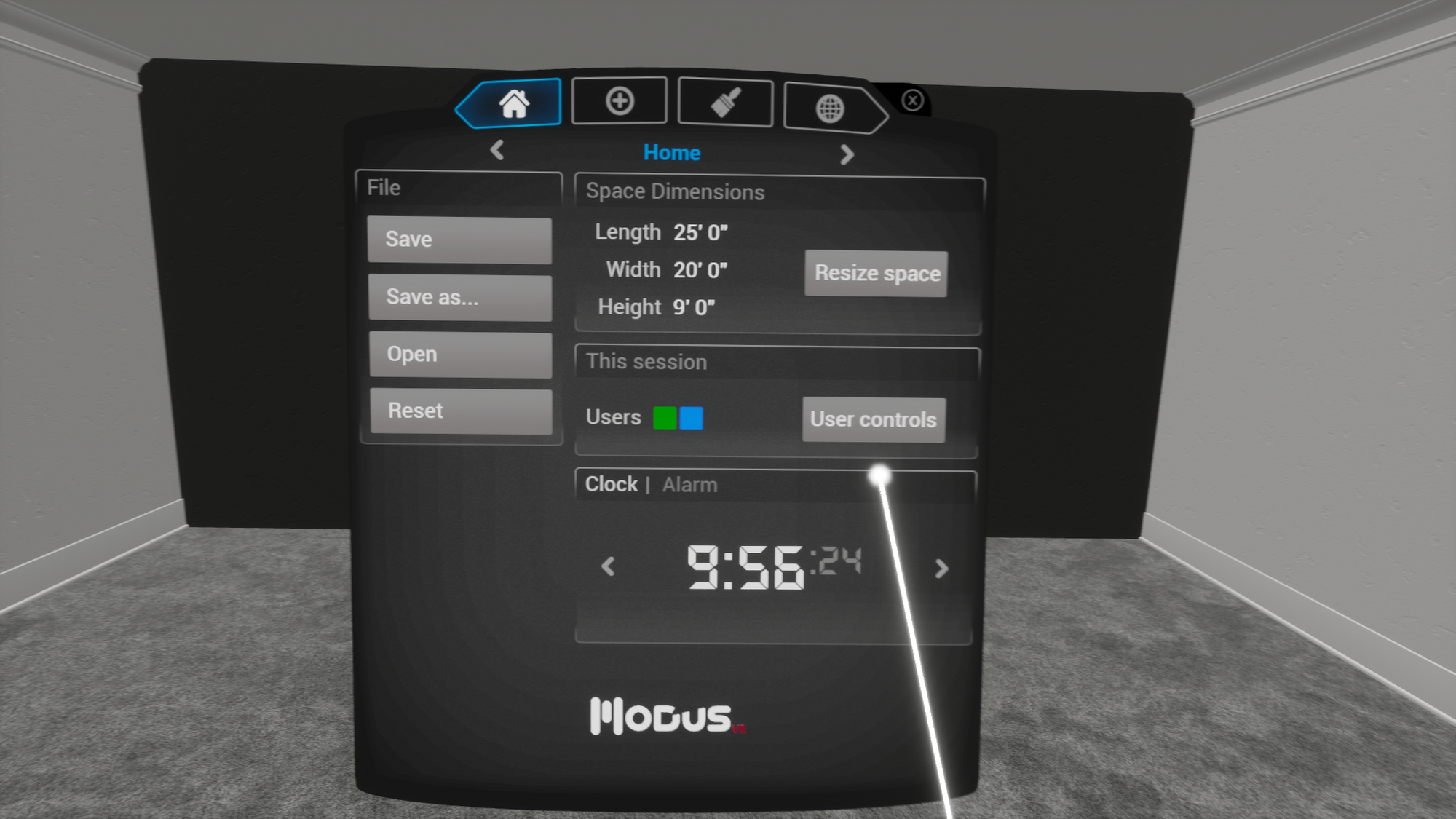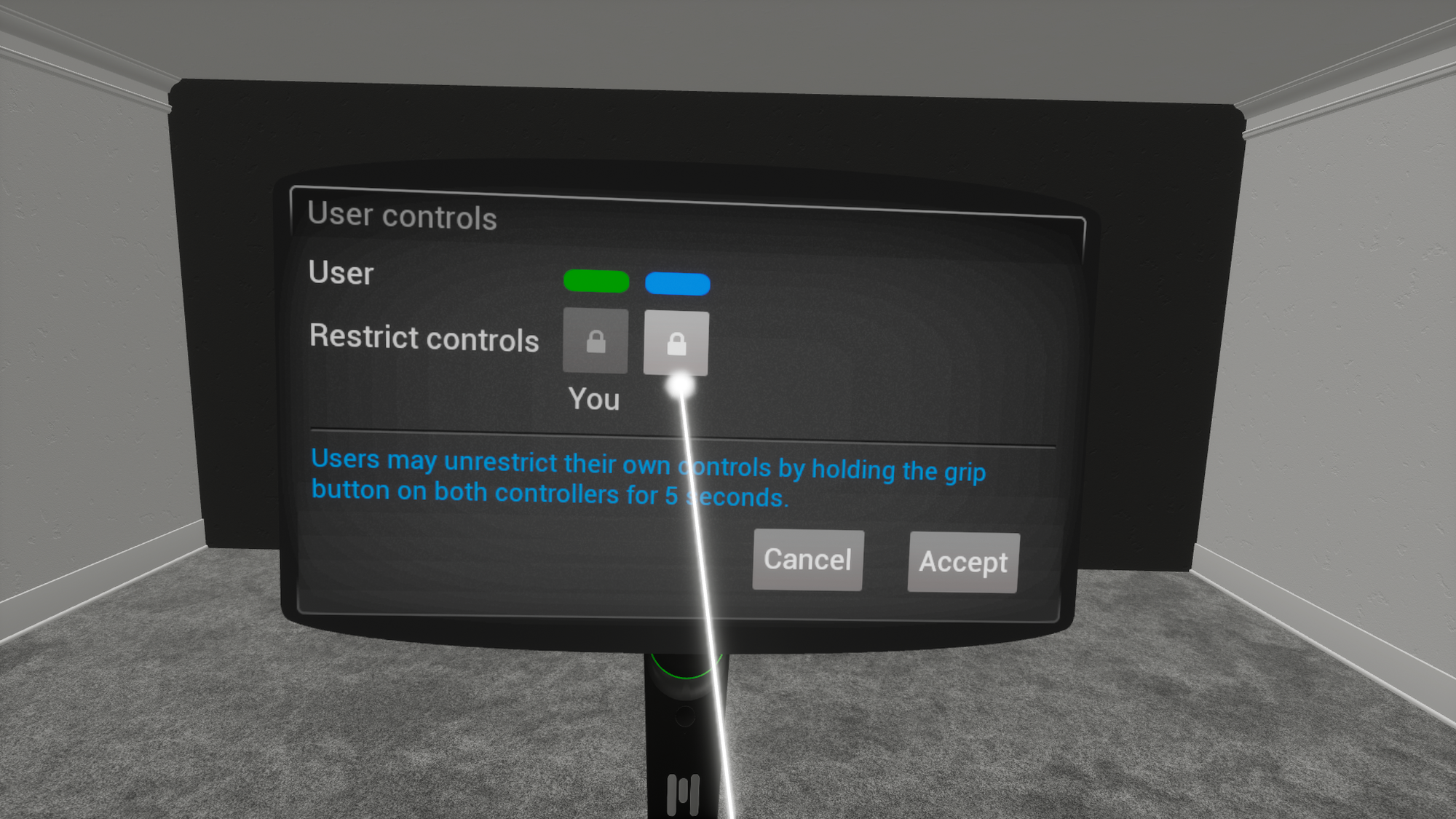 Two more things about restricted controls. First, any VR user with restricted controls enabled can use both controllers, but only needs one. If the other controller is off it won't be rendered in VR. This hopefully simplifies the client experience even more. Second, the color scheme of the VR user is a bit different for those with restricted controls enabled. The tips of the controllers as well as the strap on the headset will be colored.
RESTRICTED CONTROLS COLOR SCHEME
Fixes
Fixed a rare case where lamps would end up bright red on older spaces.
Fixed a crash that could occur if multiple users were selecting and manipulating objects simultaneously.