This release brings a host of new objects suited for flushing out commercial spaces. From small details such as trash baskets and water coolers, all the way to large elements like glass wall partitions and office furniture; this release has much to offer in creating an authentic corporate environment. Read on to learn more about what's new!
New: AVTEQ
We've partnered with fine folks at AVTEQ to include their new line of conference tables and TV carts. Available in 14 brand new WilsonArt laminate finishes, the TeamHuddle tables are an excellent addition to our growing office furniture collection.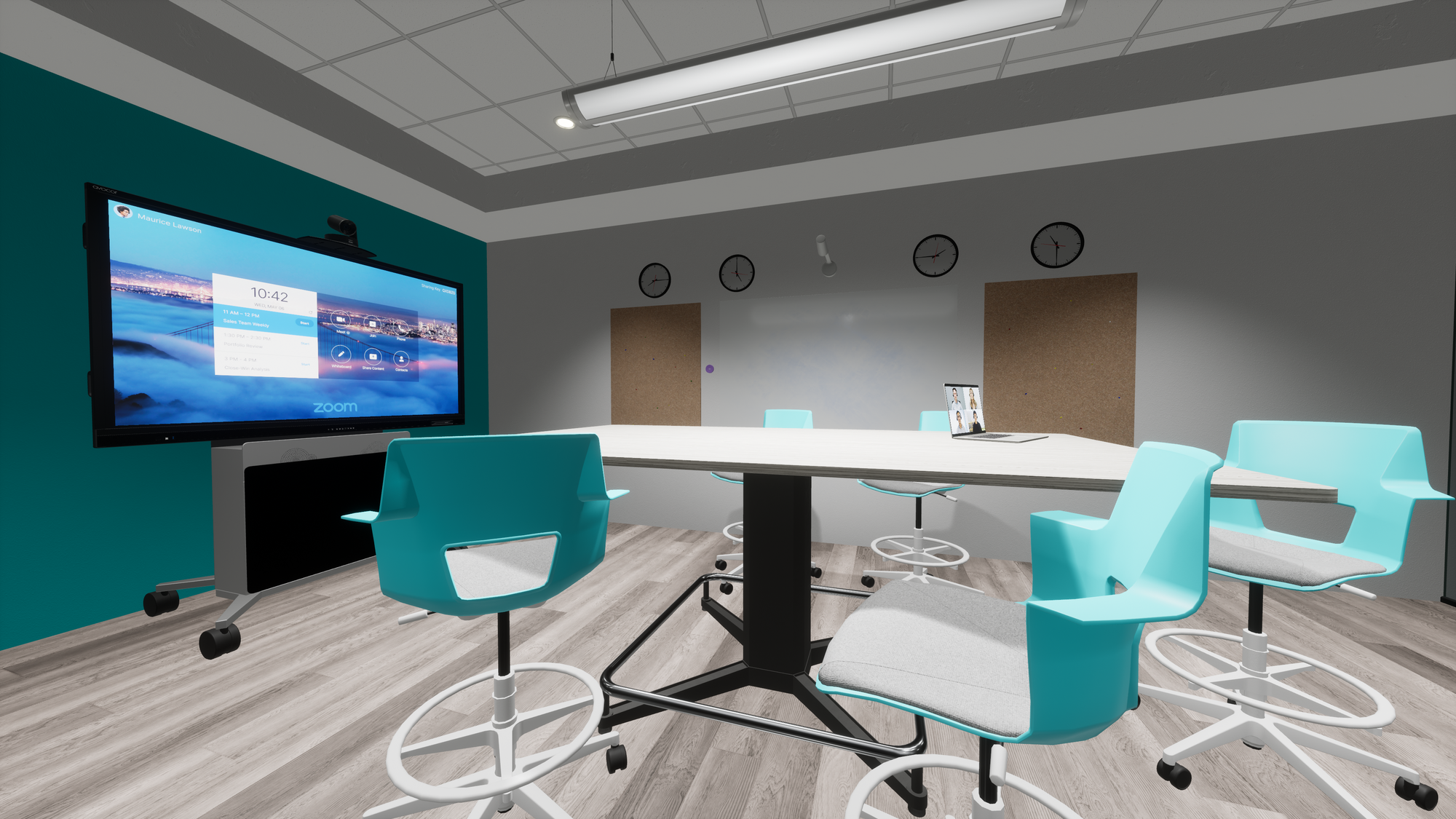 AVTEQ TEAM HUDDLE AND CART
New: Generic Video Bar
We've added a customizable generic video bar! Manually adjust the FOV, Pan/Tilt, and Zoom parameters in the properties tab to match many real world configurations.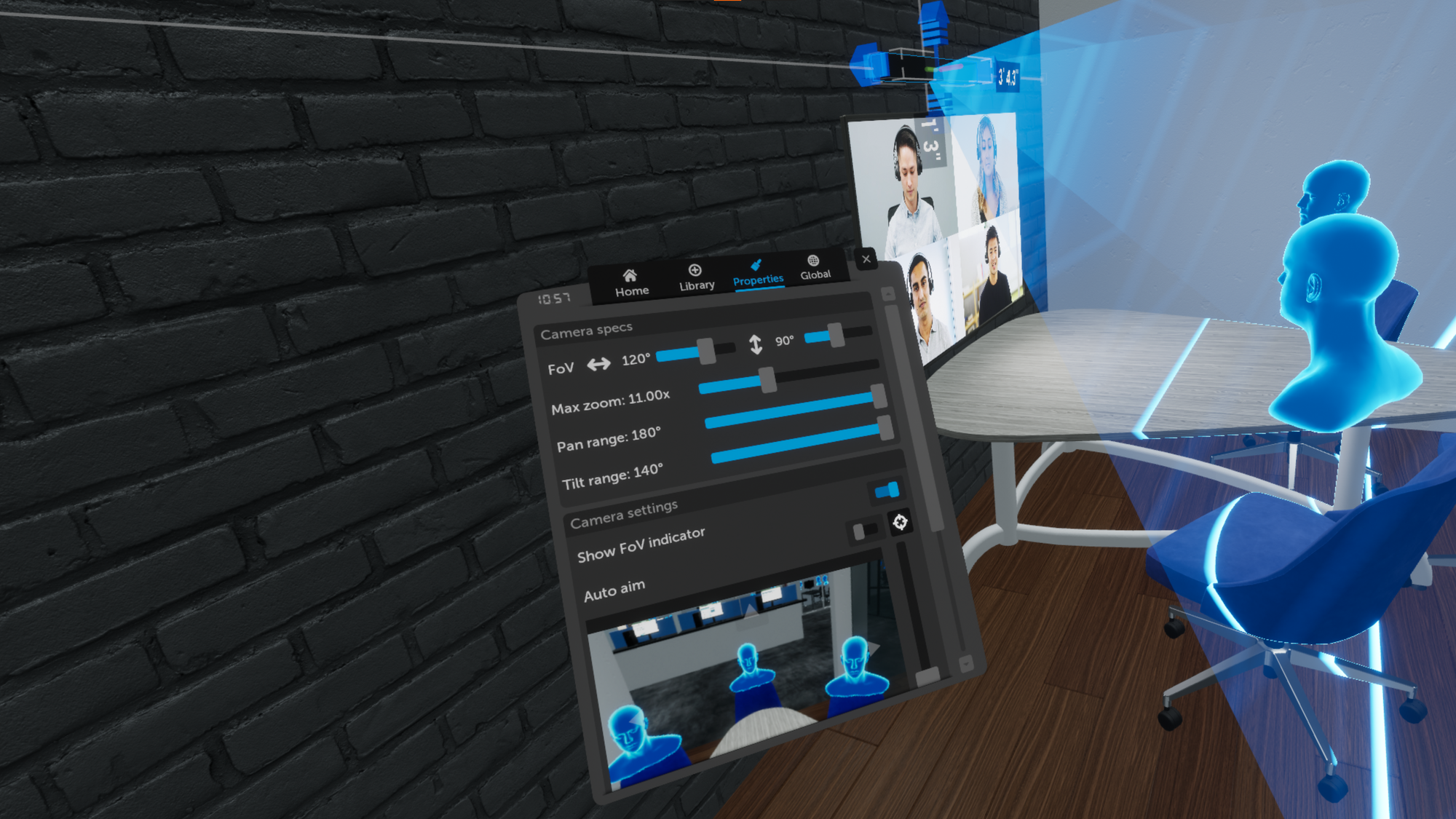 GENERIC VIDEO BAR
New: Water Feature
Our contemporary glass water wall allows you to add a new level of creative design in corporate lobbies, restaurants, and even residential spaces!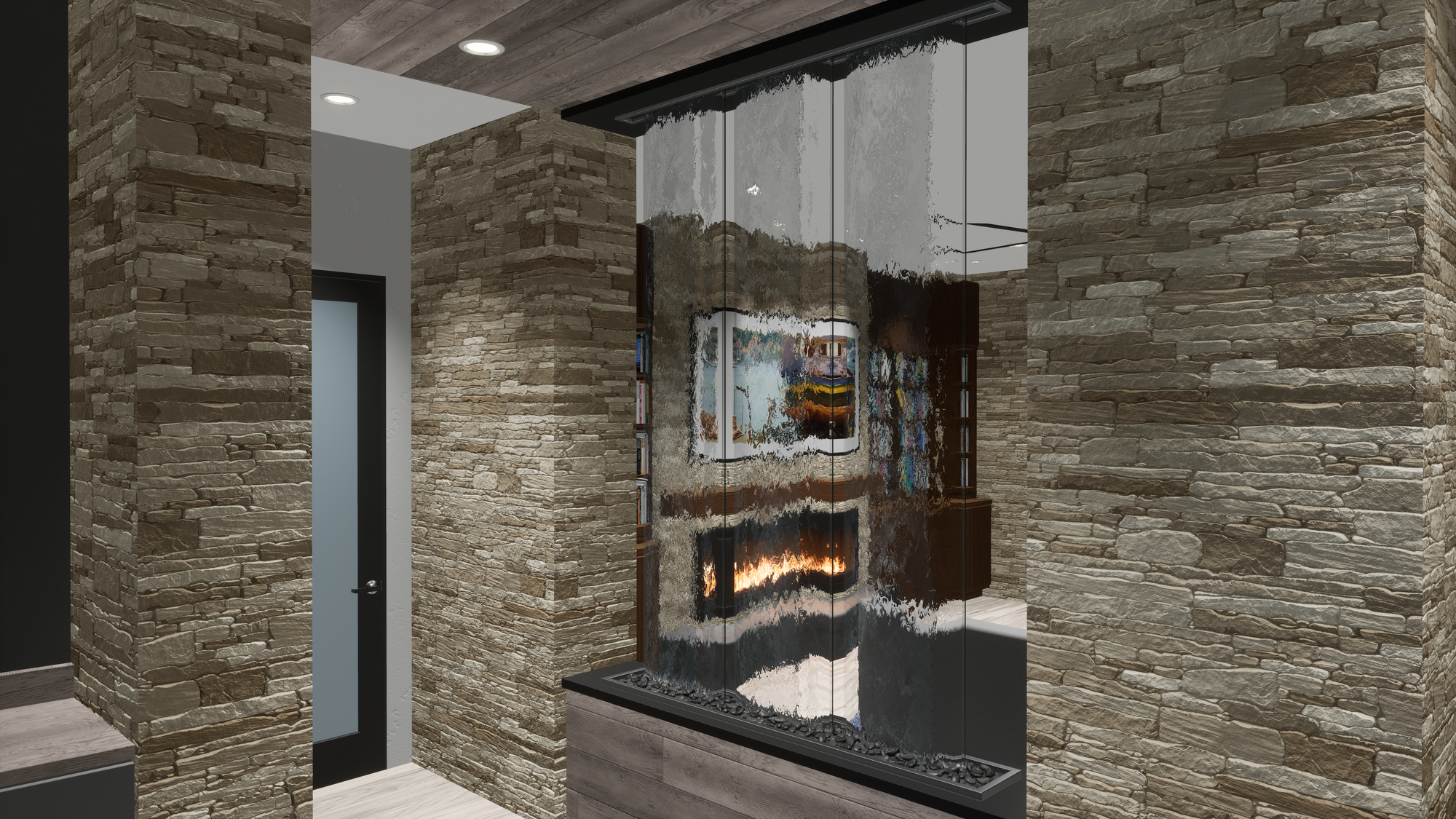 WATER FEATURE
New: Frameless Glass Partitions
With many offices being reinvented to accommodate the return to work, we've included a new glass wall partition that can be used to help divide interior spaces. The partitions consist of three objects: walls, headers, and doors.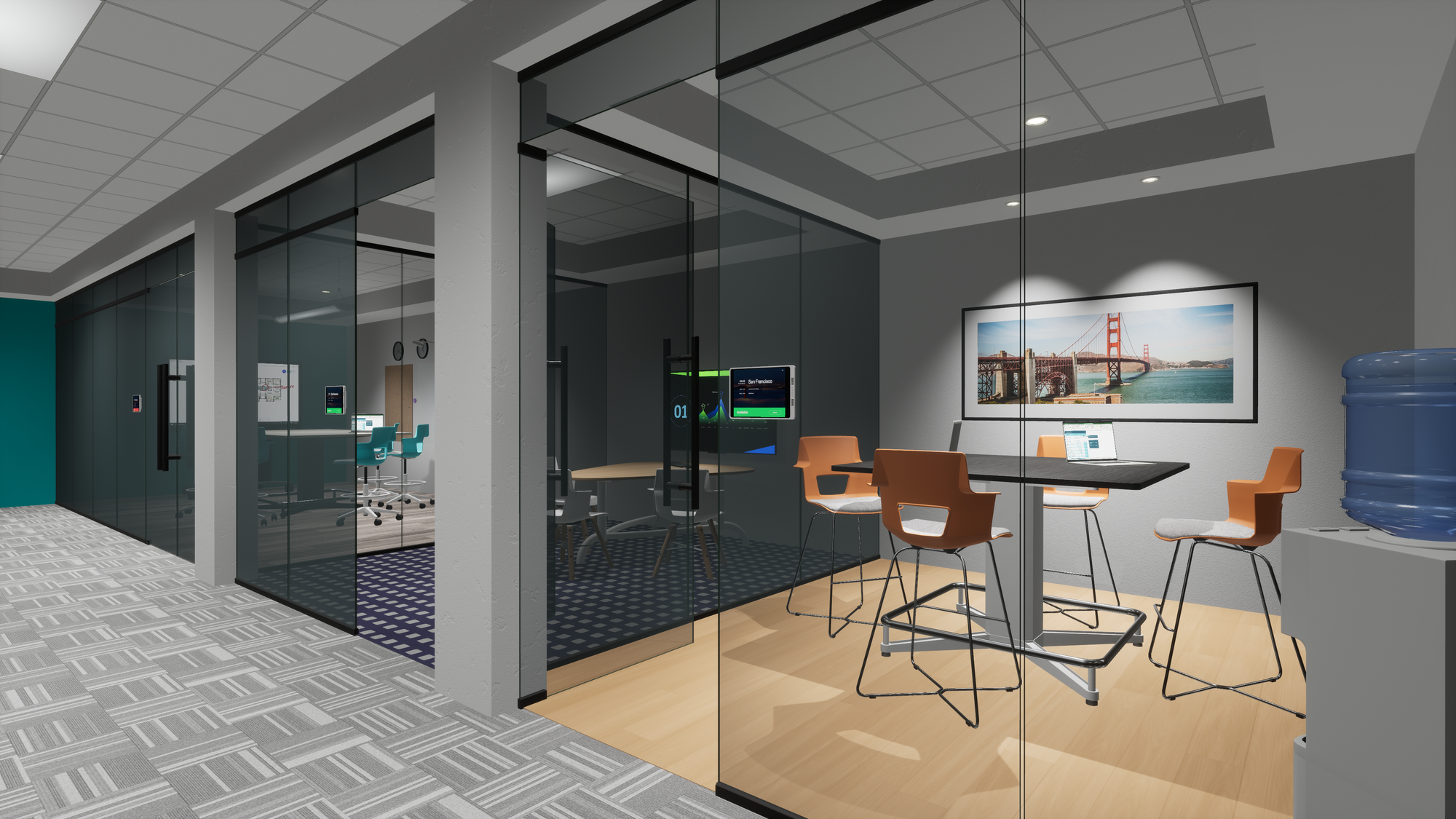 FRAMELESS GLASS WALL PARTITIONS
NEW OFFICE SEATING AND SURFACES
New: Lighting Elements
Shed some light on your virtual space with a handful of new fixtures including four pendants, a modern ceiling fan with integrated light, a very cool ellipsoidal stage light, and the "Campfire Big Lamp" from SteelCase.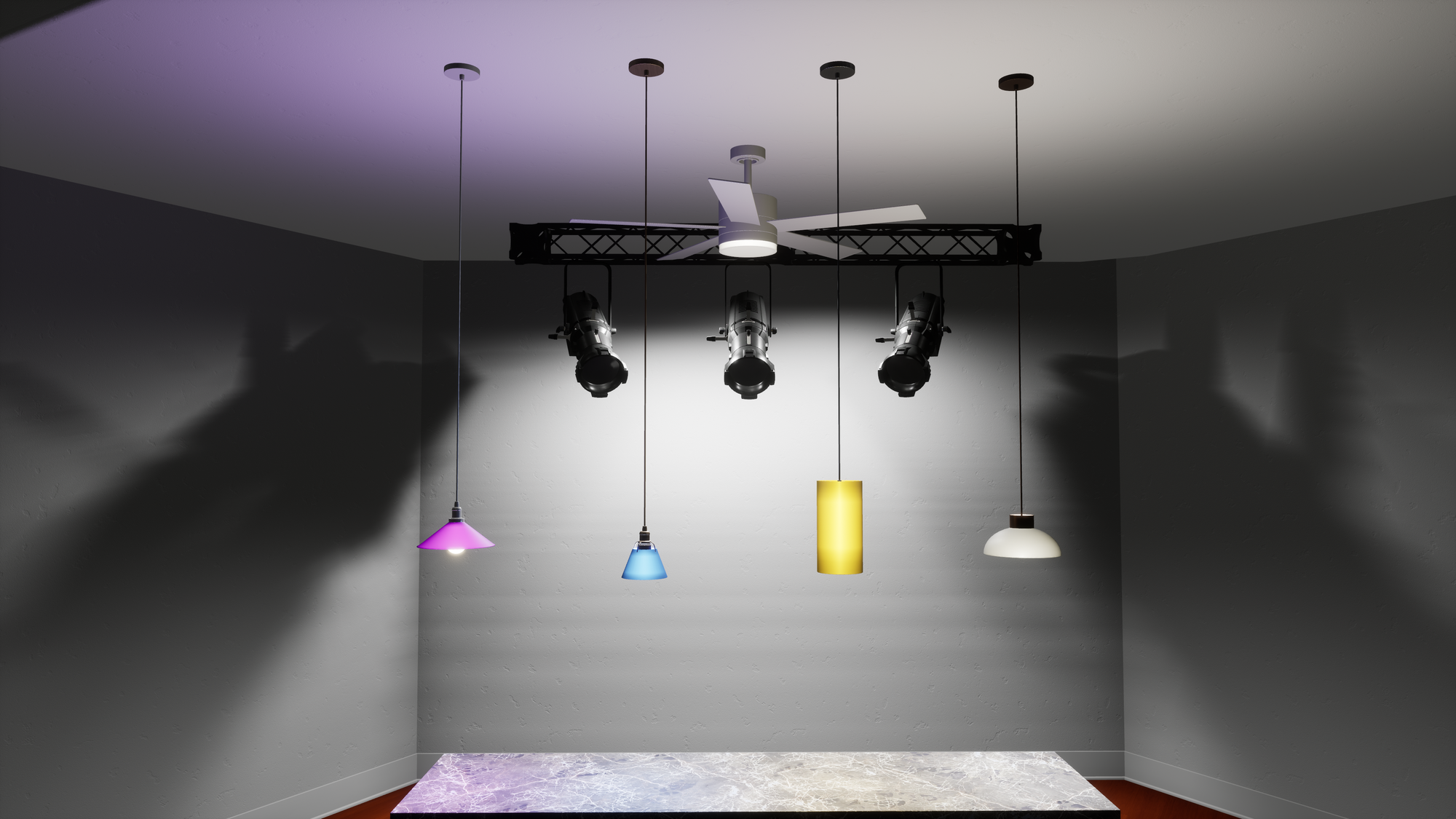 NEW LIGHTS
New: Generic Office Furnishings
File Cabinets, Water Coolers, Trash Bins, and More! We've added several new elements to help complete the look and feel of your corporate environment.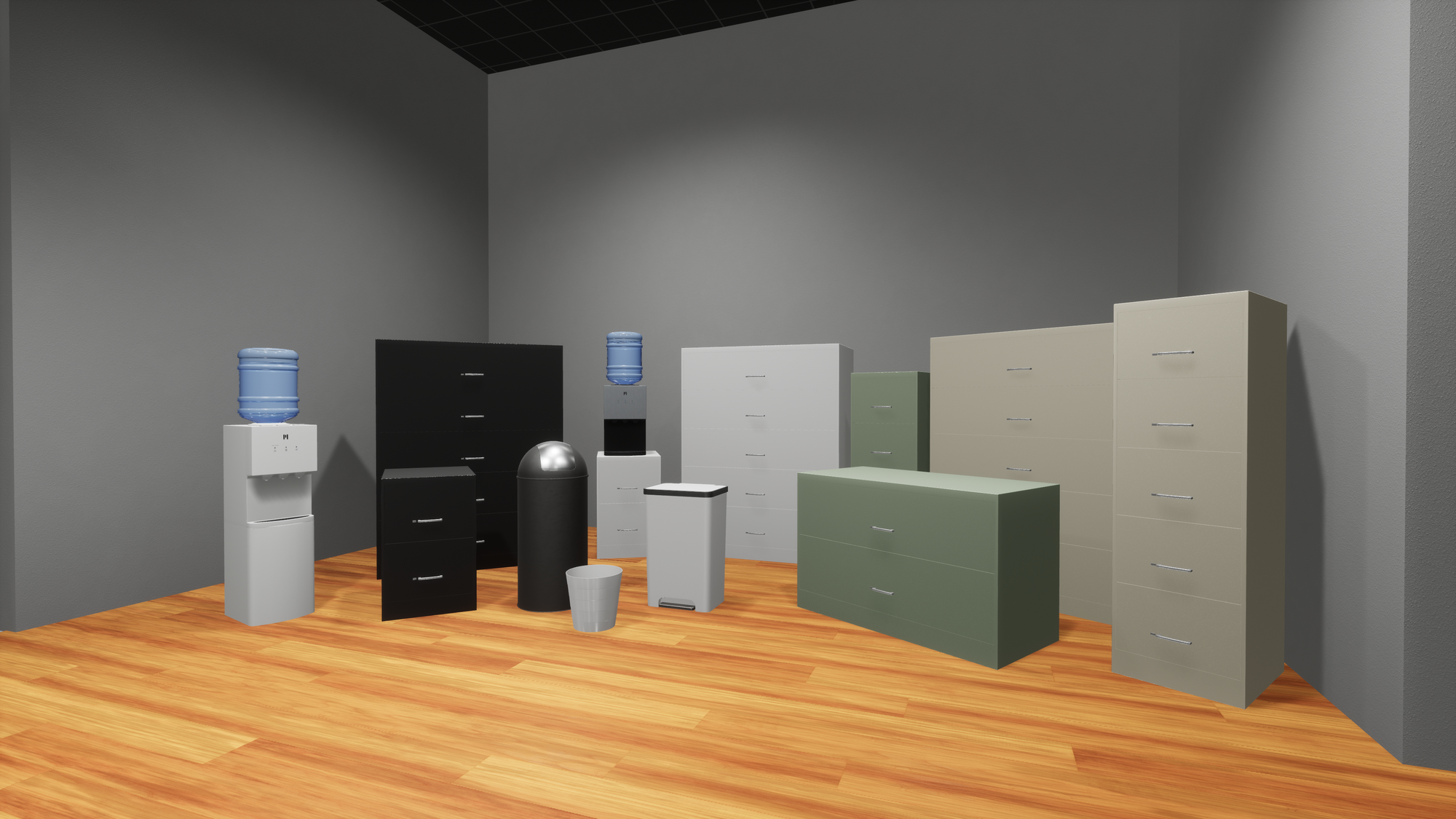 NEW OFFICE FURNISHINGS
Secondary Features
Utility/Rack Rooms: Planning the layout of a mechanical room can be a tricky process. Based on customer feedback from our recent addition of the Electrical Panel, we have added a resizable Water Heater and HVAC Unit to the Product Library.
Sprinkler Heads & Pendant Speaker: At the request of several customers, we've added a sprinkler head object to better assist in the planning and placement of ceiling mounted devices such as speakers, microphone arrays, and light fixtures. A new commercial style pendant speaker is also now available in the Electronics category.
Modus Docs: We've renamed "Create line drawings" to "Modus Docs." Functionality hasn't changed in this release but it better represents the direction this feature is headed
Zoom/Avocor: Updated the Zoom UIs shown on all Avocor displays.
Fixes
VR: Removed floor standing option from the Wisdom Audio LS3.
VR: Several miscellaneous fixes for trade show demos.
VR: Fixed the bar chair sticking outside its edit cage.
Launcher: Fixed 360 thumbnails being too large when there are very few of them.